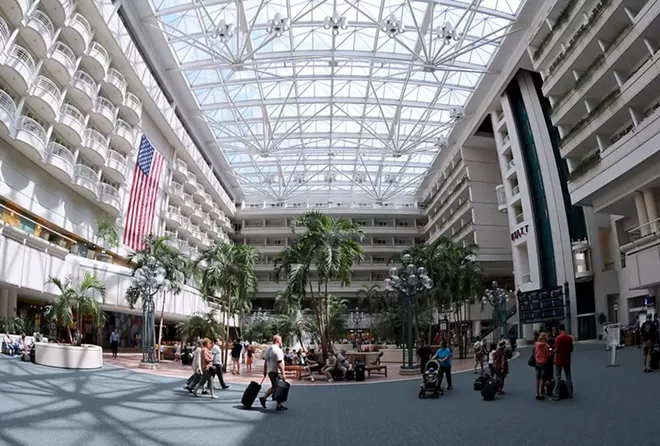 Photo via Orlando International Airport Facebook
Orlando International Airport today announced its new plan to require facial scanning for passengers of arriving and departing international flights, including U.S. citizens.
The
Associated Press
reports the facial scans are intended to speed up the process of checking in international fliers. The addition of scanners will supposedly limit the need to show physical passports and boarding tickets and create a quicker check-in process. But it also raises concerns regarding the privacy of travelers.
One of the main issues with this technology is the lack of rules in place. Currently, there are no guidelines for how the data is handled or how a situation should be assessed if a passenger is denied from boarding the aircraft.
Airports in Atlanta, Boston, Chicago, Houston, Las Vegas, Miami, New York and Washington use facial scanning for some departing international flights, but not to the degree Orlando will attempt to accomplish.
The Colorado Springs
Gazette
reports that U.S. citizens will be able to opt out at the Orlando airport, but a possible rule change to revert this availability may be in horizon.
Testing
of the facial technology was introduced back in April but now, it is in the works of being officially implemented.
Orlando International Airport is the busiest in the state. The city saw a record 72 million
tourists
in 2017.
Stay on top of Orlando news and views. Sign up for our weekly Headlines newsletter.