THIS LITTLE UNDERGROUND
Think No Think, Joy Lane, I'm Your Knife, Two Coin and Mkot Pt., Uncle Lou's, June 19
The recent scrum of noise and theatrics on Mills Avenue is what happens when jarring sonics and avant-garde intent collide. Chicago duo
Mkot Pt.
(say "make-out point"), for example, were a free maelstrom of noise, jazz and classical – basically the
enemy of convenient pop music.
They were haunting, heady and conceptually thick.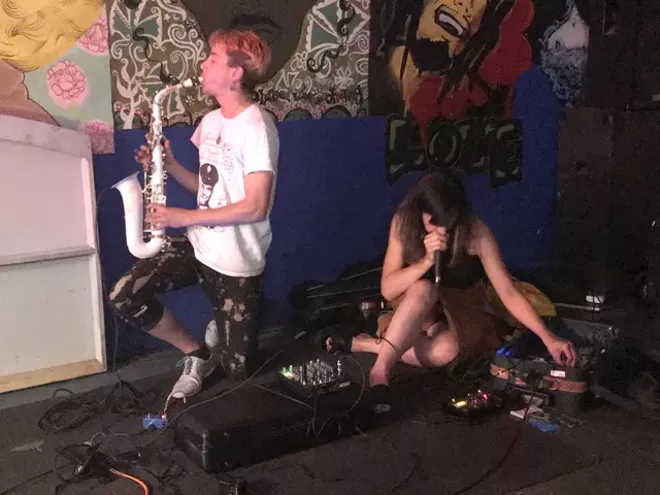 Miami acts
I'm Your Knife
and
Two Coin
took three discrete sets of material (both individual and collaborative work) and executed it all live as essentially a single performance suite.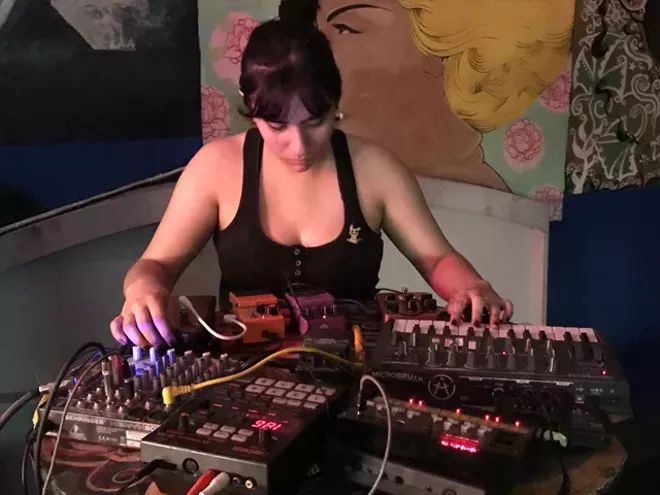 I'm Your Knife at Uncle Lou's
After I'm Your Knife opened the set, Two Coin entered the fray for some joint interplay until I'm Your Knife peeled off to let Two Coin bring it to conclusion.
I'm Your Knife and Two Coin at Uncle Lou's
I'm Your Knife and Two Coin at Uncle Lou's
Since their sounds and sensibilities are sonic kin, the movement between passages was remarkably natural. For
noise music,
their language was notably legible with a
rhythmic spine.
Once the beat groove was struck, it thundered like a train under siege, an oncoming rumble occasionally ripped by side blasts. With an advance that pounds the dome and pierces the ears, it's like outsider techno for noise freaks.
Think No Think at Uncle Lou's
Making their Orlando debut, Austin's
Think No Think
– who've been recorded by the
Black Angels'
Alex Maas – were the only remotely conventional
rock band
of the bunch.
Think No Think at Uncle Lou's
Think No Think at Uncle Lou's
Still, their execution was much weirder live, dispensing with the classic tendencies on some of their recordings for a purer, more feral and less referential attack that packs a lot of punk and noise but still throws off rock & roll animalism.
But despite the least amount of gear by far, local duo
Joy Lane
delivered one of the night's most riveting and consuming performances. Never mind their pleasing, innocent moniker – their raw electronic music is a
primitive death dance,
a writhing throb stabbed by peals of scream.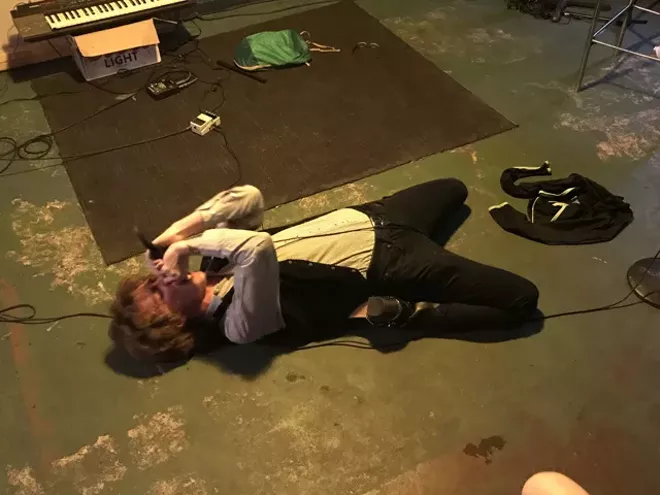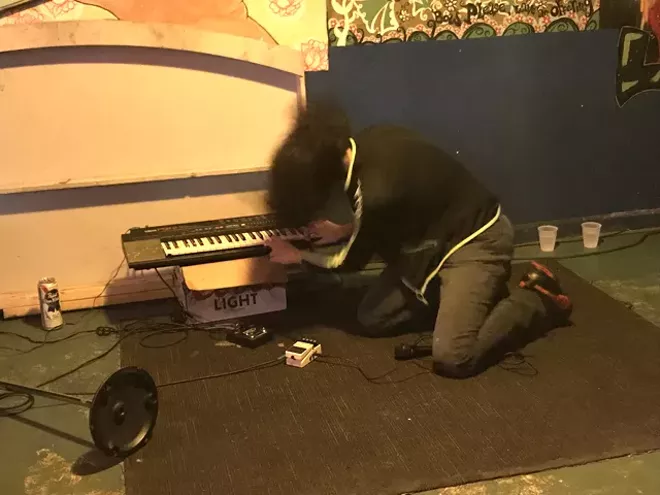 But basic though the sounds are (it doesn't get much simpler than a single keyboard on a beer carton and some pedals), the totality of their visceral live performance oozes shock and Iggy Pop physicality. It's a thrillingly hungry show of transgression and subversion.
Follow Bao on Twitter (@baolehuu)
Email Bao: baolehuu@orlandoweekly.com