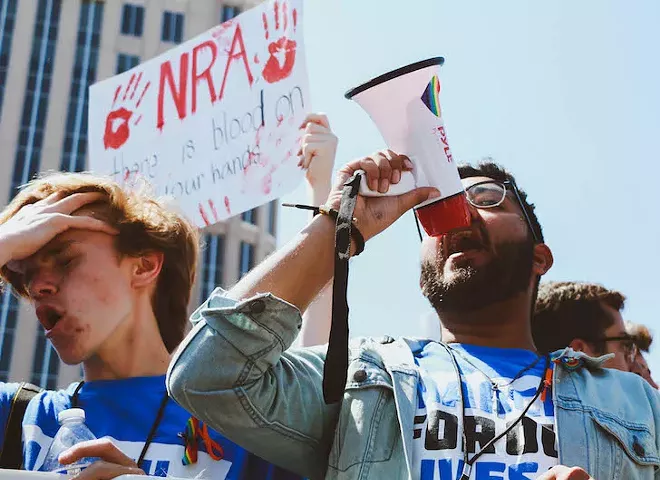 Earlier this month, Marjory Stoneman Douglas High School students and March for Our Lives activists announced they would be heading out on a summer bus tour to encourage young people to vote on stricter gun laws and out politicians who are accepting donations from the NRA.
March For Our Lives Orlando
announced on
Twitter
that the bus tour will be coming to the City Beautiful on July 13 in the form of a block party.
Orlando locals will be able to join the movement at Lake Eola from 6 p.m. to 10 p.m.
The tour is meant to boost momentum behind the issue of gun reform and get young voters out to the polls and behind stricter gun laws. The event will include art installations, local food trucks, live performances, and speakers from both the Parkland shooting and Pulse massacre.