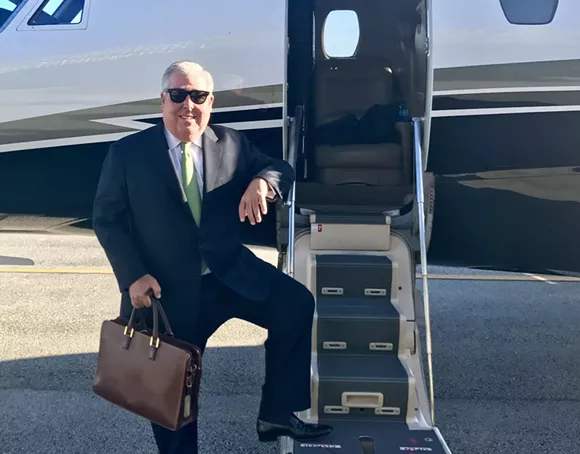 Orlando attorney John Morgan wants to legalize recreational marijuana in Florida through a ballot initiative in 2020.
In a series of
tweets
Tuesday, Morgan says he's looking at starting a fund to take donations on the effort to legalize pot. The attorney, who was behind the 2016 constitutional amendment legalizing medical marijuana in the state, is currently behind an effort to get an initiative on the 2020 ballot that would raise Florida's
minimum wage
to $15.
Last month, Morgan said Gov. Rick Scott was "playing with political wildfire" by not allowing
smokable medical marijuana
in Florida. The state Department of Health is currently appealing a ruling from a Tallahassee judge ruling unconstitutional a ban on smoking medical cannabis. Morgan has called on the Republican governor to
drop
the state's appeal.
Stay on top of Orlando news and views. Sign up for our weekly Headlines newsletter.