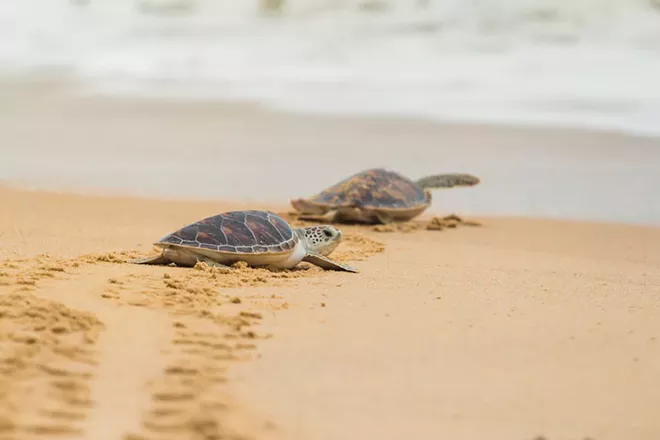 The Florida Fish and Wildlife Conservation Commission is looking for help after eight sea turtle nests were run over in Siesta Key.
In a Facebook post, the FWC says they suspect that the devastation was completed by either a golf cart or an all-terrain vehicle. Seven nest markings were dislodged in the process and a newly laid, unmarked nest was also run over.
The destruction was reported on Friday and the FWC is looking for more information as to who may have committed the act.
"It's illegal for people to damage, disturb or destroy sea turtle nests, including nest marking materials such as stakes, and the penalties increase for each egg damaged," said FWC Public Information Officer Brian Norris. "We would appreciate any more information that people can provide, and we also want people to learn from this incident and recognize that sea turtles and their nests are protected under the law."
Sea turtle nesting season began May 1 and will end on Oct. 31. The FWC urges beachgoers to be conscious of the nests and their actions by reducing light at night, which could confuse the turtles when they hatch, and to not tamper with the nests or surrounding area.

Stay on top of Orlando news and views. Sign up for our weekly Headlines newsletter.