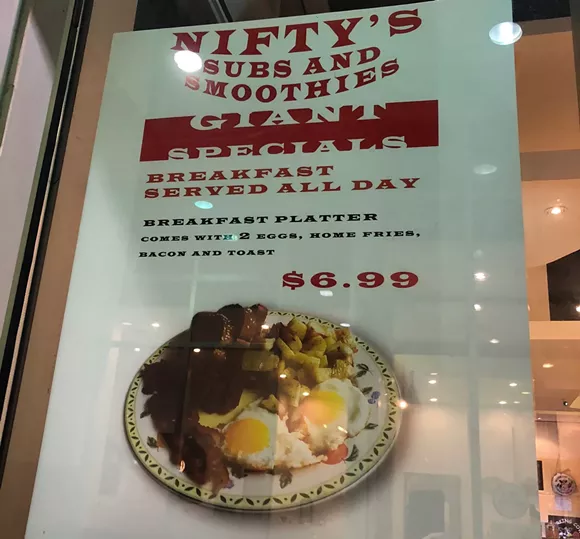 Today we noticed that the Mochi space, tucked under the stairs in downtown's Chase Plaza building, is now occupied by a restaurant named Nifty's Subs & Smoothies.
Menu options are idiosyncratic – hot dogs, egg platters, Italian beef sandwiches and bibimbap – but extremely practical for a place sited in a large office building. They're serving breakfast all day (YAY), various sandwiches, wraps, rice bowls, kimbap rolls, milkshakes and fruit smoothies, and prices seem low. Let's hope they manage to stick around!
So many restaurants, so little time. Find out the latest dining news every Friday morning with our weekly Food + Drink newsletter.