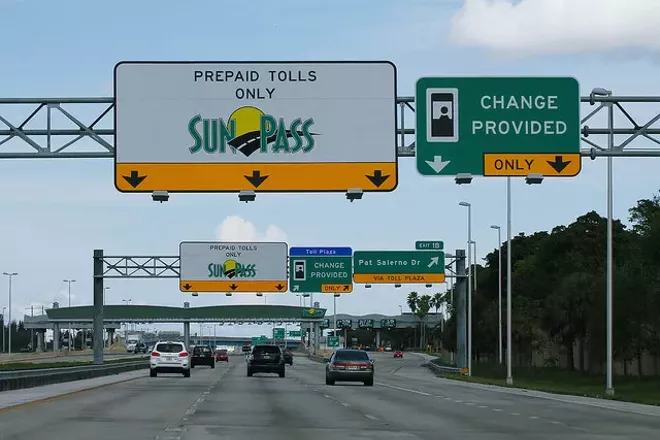 Photo via Formulanone/Flickr
We might finally see the end of this SunPass fiasco.
The Florida Department of Transportation told the contractor behind the SunPass mess to get its act together within 10 days on Thursday.
The
Tampa Bay Times
reports that Conduent, the contractor running the SunPass tolling system and responsible for processing transactions, was put on notice by FDOT to fix the problems that have risen due to a system update that was only
supposed to take six days
.
FDOT Secretary Mike Dew said the failures have been a "significant inconvenience" in a letter to Counduent president Dave Amoriell, according to the
Times.
SunPass originally announced the system would be down starting May 31. When the original cut-off date passed and the electronic toll-collection system remained inoperable, SunPass apologized and
asked for customers' patience.
Aside from being unable to access accounts, system glitches included mobile app malfunctions, duplicate transactions and unreliable up-to-date information.
As of today, customers still face billing delays. More than 90 million transactions have yet to be processed by the SunPass system, leaving customers in limbo and unable to access their accounts. Last week, FDOT announced that
late fees will be waived
in light of prolonged issues.
It's unclear if the 10-day notice carries an "or else" undertone, but FDOT and Conduent are currently in the third year of a seven-year contract.
We hope this system overhaul is worth it, SunPass.
Stay on top of Orlando news and views. Sign up for our weekly Headlines newsletter.