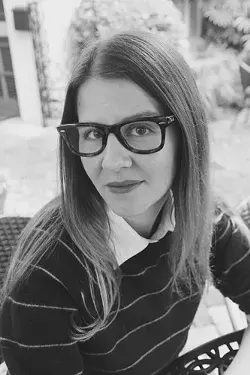 Orlando literary luminary Kristen Arnett celebrates the publication of her debut collection of short stories,
Felt in the Jaw
(
published by Split Lip Press
), in requisitely absurdist fashion: with a Saturday-night reading at her local 7-Eleven.
The Best of Orlando Readers' Choice "Best Local Author" winner invites the public to grab a hot dog off the rollers, pop the tab on a Steel Reserve malt liquor tallboy, and take a big gulp of delicious fiction. The event has garnered national attention, with a write-up in the
New York Times
, so be sure to show up before the hot dogs sell out.
7 p.m. Saturday, Sept. 16 | 7-Eleven, 481 N. Orlando Ave., Maitland | free