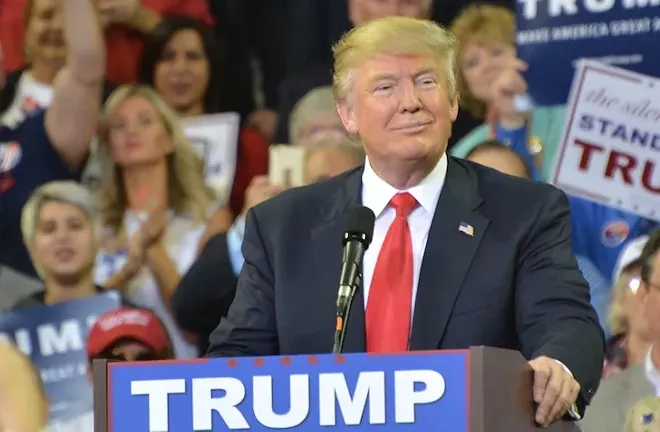 Announced Monday, President Donald Trump will hold one of his campaign-style "Make America Great Again" rallies in Tampa next week.
According to his campaign, Trump plans to mention – no doubt in his inimitable manic, sputtering style – the nation's economic standing and his latest pick for the U.S. Supreme Court, Brett Kavanaugh.
Naturally, Trump's campaign said he plans to promote Sunshine State Republicans, too, such as Gov. Rick Scott in his attempt to unseat three-term incumbent Democratic Sen. Bill Nelson, and U.S. Rep. Ron DeSantis, who's vying against Agriculture Commissioner Adam Putnam in the race for the top of the GOP gubernatorial ticket.
The rally will take place at 7 p.m. Tuesday, July 31, at the
Florida State Fairgrounds.