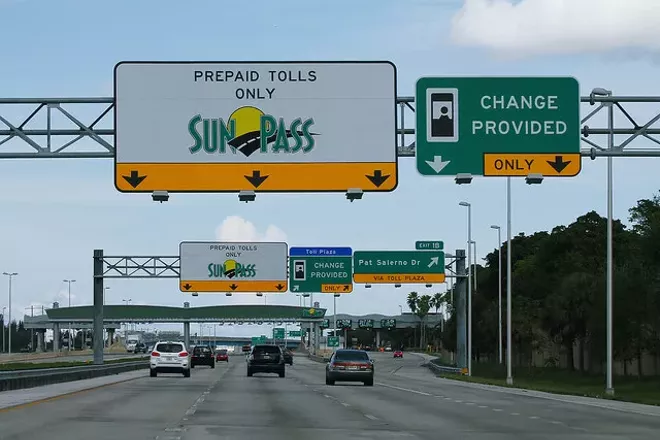 Photo via Formulanone/Flickr
More than 113 million toll transactions have been processed as the Florida Department of Transportation continues trying to catch up from delays in a $287 million project to upgrade the SunPass toll system.
The state agency indicated that 17 million transactions were handled Monday, one of the largest days of processing.
The SunPass upgrades were supposed to last about a week and be completed June 11. The state has not said how many transactions went unprocessed while the system was down for nearly a month.
Officials did not respond to a request Tuesday for when the work is expected to be considered complete. The state has said it was halting payments to a contractor, Maryland-based Conduent State & Local Solutions, as work continues on the system.
Rep. Kionne McGhee, D-Miami, implored Gov. Rick Scott to suspend tolls until the work is complete.
"If there's anyone that can hold FDOT responsible for the disastrous roll out of the $287 million SunPass upgrade system, it's Gov Scott," McGhee, who is slated to become House Democratic leader in November, tweeted on Tuesday "I urge @ScottforFlorida to use his executive authority to suspend all SunPass tolls until this problem is fixed. Tollpayers are counting on you."
The state has noted that issues remained over the effectiveness of the SunPass website and mobile application. Also, multiple charges have been applied to single transactions through the payment processing system, and problems existed with the expanded SunPass Plus application at airports.
As part of the conversion, SunPass Plus parking has been expanded from Orlando International Airport to include Miami International Airport, Fort Lauderdale-Hollywood International Airport, Palm Beach International Airport and Tampa International Airport.