It was only a matter of time before a 4 Rivers Smokehouse location opened at a Disney property.
Announced today, 4 Rivers will launch a new specialty food truck in Disney Springs. Though no exact opening date has been issued, the 4R Cantina Barbacoa Food Truck will debut in the Marketplace sometime in late August.
As the name suggests, the new outpost will include barbacoa-style dishes like a "Taco Cone" and burrito bowls filled with choice of meats such such as "Brisket Barbacoa" and "Pork Sofrito," said the company in a statement.
"It's an honor to open the 4R Cantina Barbacoa Food Truck at Disney Springs in the company of so many talented chefs and award-winning restaurants," said John Rivers, 4R Restaurant Group Founder and CEO in a statement. "Our first-ever daily 4R offering at Disney Springs will provide an opportunity for tourists to savor an authentic local brand. It will also give Floridians who know and love our food an all-new 4R experience and chance to enjoy dishes that are not currently available at any of our 4 Rivers Smokehouses."
The new truck will also offer vegetarian options like a "Squash Blossom Burrito."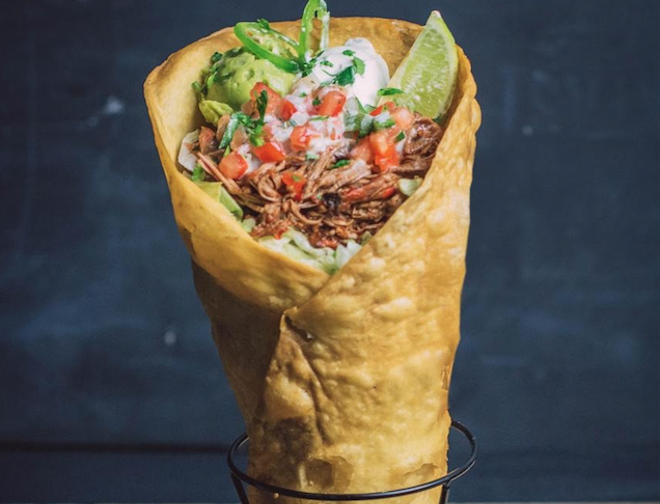 Photo via 4 Rivers
The 4R Taco Cone.
So many restaurants, so little time. Find out the latest dining news every Friday morning with our weekly Food + Drink newsletter.