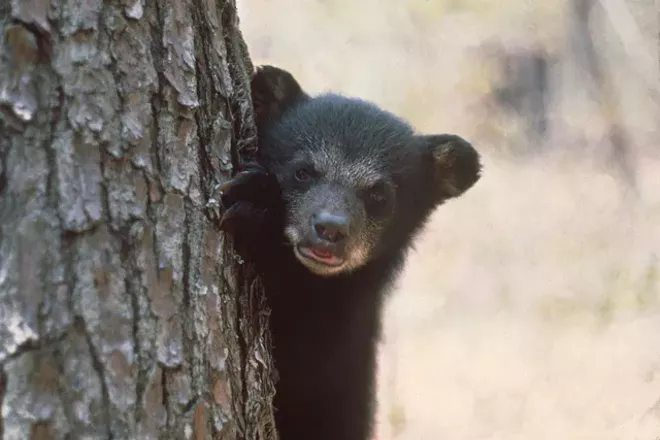 Six counties and two cities have applied for state money to reduce bear-human conflicts, the Florida Fish and Wildlife Conservation Commission announced Thursday.
Collier, Lake, Marion, Seminole, Volusia and Walton counties and the cities of Apopka and Mount Dora have collectively applied for $935,181 from the "BearWise" funding program, which has $500,000 available for grants.
"This funding will help residents secure their trash and eliminate the primary reason why bears spend time in neighborhoods," David Telesco, who leads the commission's Bear Management Program, said in a prepared statement.
The grants are expected to be awarded in October.
A preference in the selection process is that a community enact a "BearWise" ordinance, which requires residents and businesses to bear-proof trash containers.
Lake, Orange, Santa Rosa and Seminole counties have enacted such ordinances, while Apopka is in the process of enacting an ordinance. If enacted, Apopka would join Fort Walton Beach as the only municipalities in the state with such an ordinance.
With roughly 4,000 black bears estimated to live in Florida, the Legislature designated the money for the fiscal year that began July 1. Money for the program, generated in part through the sale of "Conserve Wildlife" license plates, has in the past two years been used to buy more than 10,000 bear-resistant trash cans, 9,700 sets of hardware to secure regular trash cans and 160 dumpsters modified to keep bears out.
Last year, the commission had $515,283 available, which went to seven counties, a parks department, a homeowners' association and a community for surviving spouses of retired military members.
In 2016, the agency was able to spread $825,00 to 11 counties, three cities and two homeowners' associations, with the grant money including fees raised from a 2015 bear hunt, the only one the state has held in more than two decades.