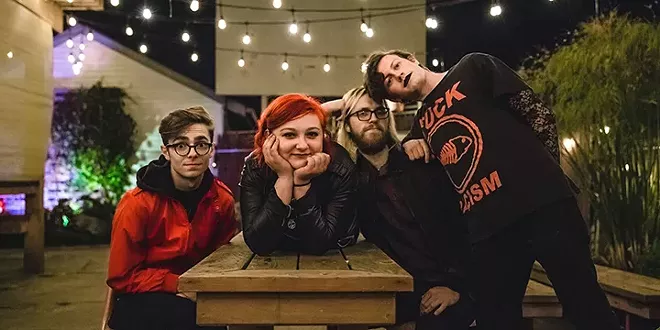 Fabulously weird post-punk project No Thanks filter passionate sociopolitical commentary through a sieve of trashy glamour and angular deathrock poses, to undeniably immediate effects. (And if you think there's no precedent for that, check out Rubella Ballet and Noh Mercy.) If you went to last year's Guests show at Stardust, it's recommended you not miss this one. And it's the only Florida show for the band, if you needed further incentive. Local support is from excellent new electro-punk freak Channel 83.
with Channel 83 | 10 p.m. Thursday, Aug. 16 | Uncle Lou's, 1016 N. Mills Ave. | 407-898-0009 | $5
Get our top picks for the best events in Orlando every Thursday morning. Sign up for our weekly Events newsletter.