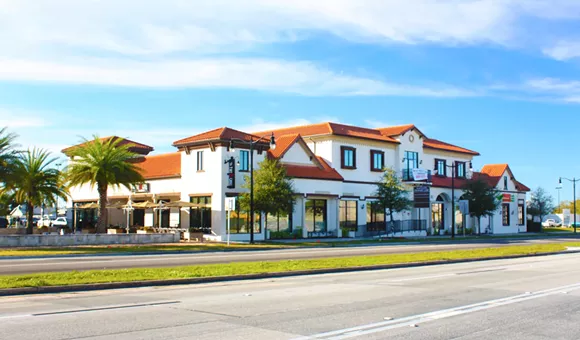 Sydgan
Ravaudage
A new seafood concept is moving into the old TR Fire Grill space in Winter Park.
East Hampton Bait & Tackle will bring seaside style and flair to the Ravaudage complex, hopefully sans the
douchebaggery
of patrons placing
Yorkies in restaurant high chairs
.
Restaurateur Gregory Pranzo (Guy Fieri's American Kitchen & Bar, Cinco Tacos + Tequila) is behind the venture and promises a more upscale dining experience. No surprise there.
The restaurant is aiming for a Nov. 1 opening.
Meanwhile in the old Zona Fresca space, Ravaudage developer Dan Bellows of the Sydgan Corporation tells me he's fielded many offers, but is working hard not to overlap the menu with items offered at Miller's Ale House and East Hampton Bait & Tackle.
Shouldn't be too hard. How about upmarket Indian cuisine? Or Detroit-style pizza? No? Uyghur noodle house? Moroccan couscouserie?
I've got more...