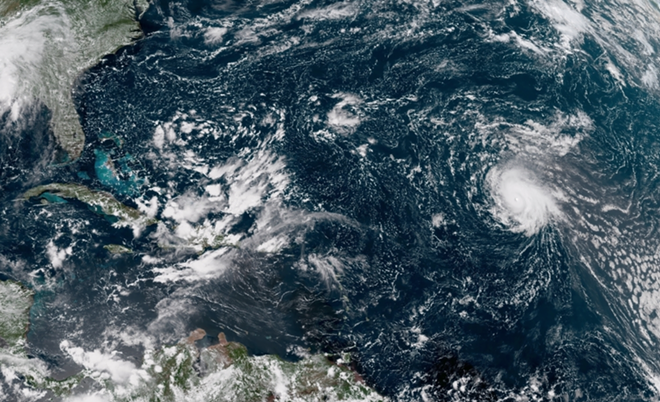 According to the National Hurricane Center, Florence has become the first major Atlantic storm of the 2018 season.
Florence strengthened to a Category 3 storm Wednesday morning with maximum sustained winds of 120 mph.
"Some weakening is possible during the next few days, but Florence is expected to remain a strong hurricane through early next week,'' said NOAA in its 11 a.m.
advisory
.
Currently, Florence is in the middle of the Atlantic, about 1,210 miles east-northeast of the northern Leeward Islands, and moving west-northwest at 13 mph.
Unfortunately, it's too early to determine if any part of Florida will be in its path, but it's still smart to check that you're good on hurricane supplies.
Update:
As of 4:30 p.m., Florence has been upgraded to a Category 4 hurricane. It's still too early to determine whether or not it will impact the U.S. coastline.
Stay on top of Orlando news and views. Sign up for our weekly Headlines newsletter.