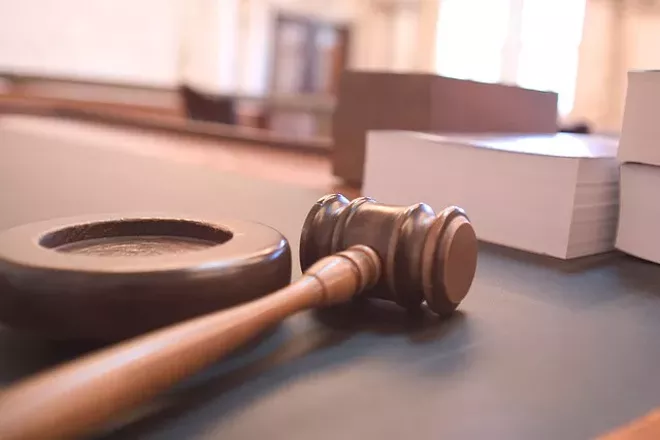 Photo by Joe Gratz via Flickr
Attorney General Pam Bondi's office on Wednesday asked a Leon County circuit judge to dismiss a lawsuit that seeks to remove six proposed constitutional amendments from the November ballot because they bundle multiple issues into single measures.
Jordan Pratt, a deputy solicitor general in Bondi's office, told Circuit Judge Karen Gievers that the lawsuit, filed by former Supreme Court Justice Harry Lee Anstead and another plaintiff, is trying to advance an "unprecedented" legal theory that the First Amendment does not allow the bundling of proposed amendments.
Pratt said there is "no case in the history of the republic, federal or state, that has ever read the First Amendment to guarantee a right to voters not to vote on bundled proposals."
Pratt said the Constitution Revision Commission, which meets every 20 years and has the power to place proposed amendments directly on the ballot, has the authority to combine multiple constitutional changes in single ballot measures.
Earlier this year, the commission approved eight proposed constitutional amendments, including two single-subject measures and six that combined multiple constitutional changes.
But Joseph Little, an emeritus law professor from the University of Florida who represented Anstead and co-plaintiff Robert Barnas, said the bundling of issues, such as combining a ban on offshore oil drilling with a ban on vaping in workplaces, is an "infringement" of voting rights.
"This bundling forces a voter to vote yes for a measure the voter opposes in order to vote yes for a measure the voter favors," Little said.
At issue are six of the eight proposed constitutional amendments placed on the Nov. 6 ballot by the state Constitution Revision Commission.
But Gievers said she would limit her ruling to three proposed amendments that are not on appeal in separate cases at the Florida Supreme Court. Those amendments are:
—- A proposed ban (Amendment 9) on offshore oil drilling and vaping or use of electronic cigarettes in workplaces.
—- A proposal (Amendment 7) dealing with governance of the state-college system and death benefits for survivors of first responders and military members.
—- A proposal (Amendment 11) that would remove constitutional language that prohibits "aliens ineligible for citizenship" from owning property and revises language to make clear the repeal of criminal statutes does not affect the prosecution of crimes committed before the repeal.
In his argument in favor of dismissing the lawsuit, Pratt said the challengers are using an "unprecedented and self-defeating First Amendment theory" that is contrary to the way the federal and state constitutions were adopted.
He noted Florida voters adopted the current state Constitution in 1968 by approving three ballot measures that combined multiple constitutional provisions.
Little said the bundling of multiple issues into single ballot measures makes it difficult for voters to determine the "chief purpose" of the constitutional changes.
"The bundling of the proposed amendments deprives the voter of the right to be informed clearly of the chief purpose of the proposal to be voted on," Little said.
Gievers said she would make her ruling on the lawsuit "as quickly as I appropriately can."
Currently, there are 13 proposed constitutional amendments on the November ballot, although seven are under a legal challenge. Each measure must win support from at least 60 percent of the voters to be enacted.