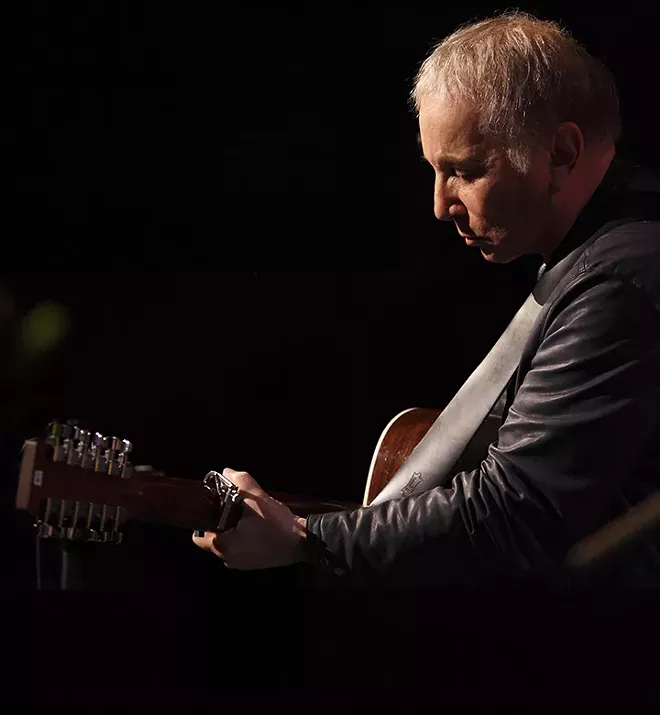 Paul Simon achieved songwriter immortality on the strength of his career, from his work with Art Garfunkel in the '60s, through his adult-contempo phase in the '70s, to the apartheid callout of 1986's
Graceland
, eventually selected by the National Recording Preservation Board for preservation due to its cultural significance. But Sept. 11, 9/11, has had an association with Simon's music since the World Trade Center attack in 2001. Simon famously performed "The Boxer" during the first
Saturday Night Live
cold open after the attacks, alongside then-NYC mayor Rudy Giuliani ('member him?) and first responders. Simon's music has become such an integral part of the identity of 20th-century New York City that no one noticed that the lyrics of "The Boxer" are about how much the city kind of sucks. On the 17th anniversary of 9/11, Simon arrives at Amway Center on his "Homeward Bound" farewell tour, days away from his final date in his childhood home of Queens, New York. It may not be your last chance to see him ever, but it's probably your last chance to see him here.
8 p.m. Tuesday, Sept. 11 | Amway Center, 400 W. Church St. | 407-440-7900 |
amwaycenter.com
| $50-$150
Get our top picks for the best events in Orlando every Thursday morning. Sign up for our weekly Events newsletter.