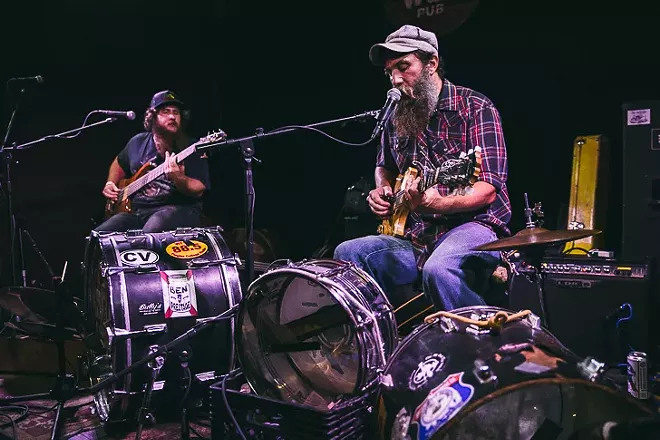 Photo by James Dechert for Orlando Weekly
The Prestage Brothers
The Planet Festival,
set for next month in Fruitland Park, has unveiled a packed lineup, filling up four days with music from all around Florida (and beyond). The festival will attempt to combine live music with raising awareness of pressing environmental issues, culminating in a brief to have no disposable plastic on-site..
But, back to the music. The lineup so far includes: Prestage Brothers, Holey Miss Moley, Russ Bowers Isn't Dead Yet, Irlene Mandrell, Eugene Snowden, Melissa Crispo, The Firewater Tent Revival, Beautiful Bobby Blackmon, Toney Rocks, Somebody's Sons, Forgiven Sinners, Shaw Davis and the Black Ties, Grindstone Sinners, Revelry Soul, The Feeling Well, The Reality, Legacy Orchestra Collective, Tucker, Bygone Brethren, The Getbye, Side Hustle, Carly Bak, Somatic and Francesca Ani.
The Planet Festival takes place over a long weekend
on Oct. 18-Oct. 21 at the Windy Acre Farms in Fruitland Park.
Tickets are available here.
Get our top picks for the best events in Orlando every Thursday morning. Sign up for our weekly
Events newsletter.