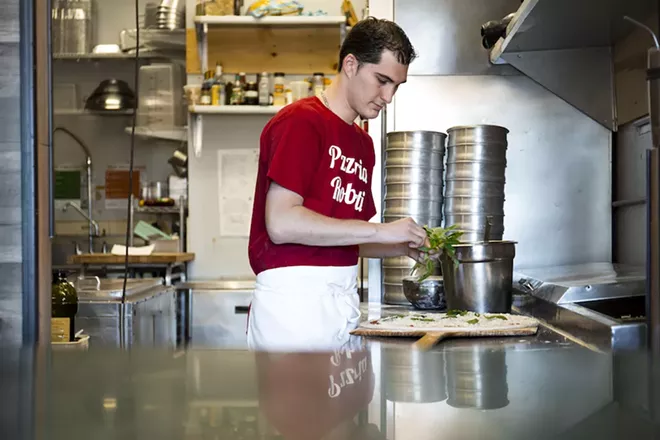 Pizzeria Roberti will soon serve its last slice.
The popular Orlando Italian joint will host their first autumn dinner at 4 p.m. Sunday, Sept. 23; however, it will also be their last day of service.
Owner Joe Roberti made the announcement this week, saying he'll focus his efforts on his upcoming Sanford restaurant, Grain & Ember.
"I am excited to share that I have made the decision to focus my efforts and energy towards our upcoming pizza concept in Sanford, Grain & Ember," said Roberti in a Facebook post. "There is a myriad of reasons that play into this decision but ultimately the major factors involved were the obligations I have to my family and my commitments to other projects. Everyone needs to grow and evolve and I believe at this time Grain & Ember will not only be a better venue, but will also be a better platform for me to do just that.
"Pizzeria Roberti was a great start and I will dearly miss all of my regulars at our Chickasaw and Curry Ford location, however this is just farewell and not goodbye. I will consider new locations for the future but in the meantime, I encourage all of our guests to stay in touch with me through Grain & Ember's Social media pages as well as my personal ones."
The dinner offers five "rustic Italian" courses, plus beer and wine. More info and tickets can be found
here
.
So many restaurants, so little time. Find out the latest dining news every Friday morning with our weekly Food + Drink newsletter.