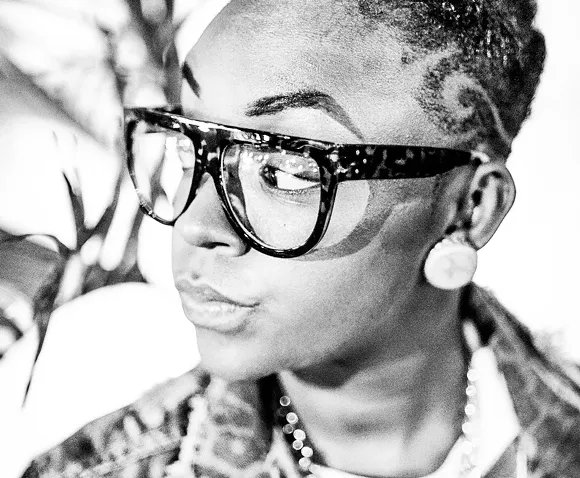 Welcome to
Orlando Weekly
's "
Band of the Week
." Every week, we highlight one of our favorite local bands. This week, we're pleased to bring you solo musician MoZaic.
MoZaic is playing the "Femme du Monde" event, a fundraiser for the Victim Service Center, at the Venue on Sept. 22 with Lauren Carder Fox, Marcie Schwalm, VarieTEASE, and Leslie Halpern.
Just the facts:

When did the band form?

I've been performing professionally for 9 years now.
Currently available releases:

I have three released studio albums:
The Real Raw Beauty
,
Unexpected Turns,
and the most recent,
Forever Floating
. All available on
MoZaicSoul.com
.
Forever Floating by MoZaic on iTunes
Websites:

MoZaicSoul.com

Instagram


Describe your sound in five words:

Soulful. Raw. Funky. Cosmic. Transcendent.
Five questions:

What has been your most memorable show so far?

My
Forever Floating
tour kickoff show at Falcon Bar. I was so overwhelmingly grateful for the opportunity, crowd, and I lost my mind (in a good way) on stage.
Which local band is your favorite one to play a show with?

Indigo Blak. He's a genius.
What description gets used for your band that you would most
like to correct people on? Why?

I'm an R&B artist. I would call it more Soul or HipHop Soul or even Cosmic Soul. Most closely represents me.
What's your favorite thing about being an Orlando band? What's your least favorite? Why?

Just love the eclectic groups I meet. I tend not to look at negatives. Only as an opportunity that I could have made it better.
Any big news to share?

My new album
Forever Floating
is available on all digital outlets. My new video "Damaged" has been syndicated on a numerous video programmers across the U.S.