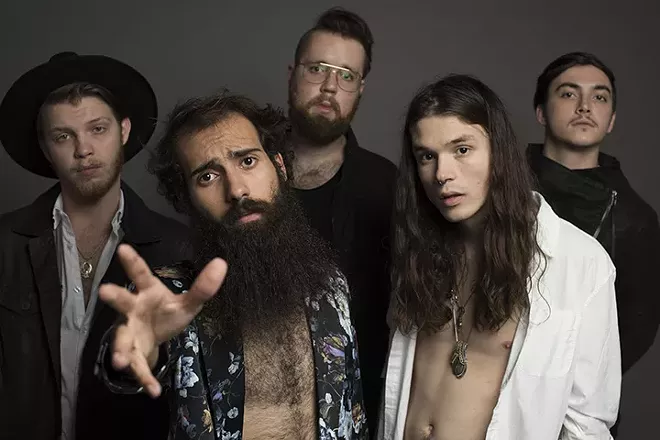 If Rainbow Kitten Surprise sounds like something someone might name a band if they were high, well, you're right. It just wasn't anyone actually in the band. Frontman Sam Melo and guitarist Darrick Keller visited a friend who was in the hospital for bacterial meningitis during their early days as a band on the campus of Appalachian State University in Boone, North Carolina. The highly medicated friend, when asked what Melo and Keller should name their band, reportedly replied, "Rainbow Kitten Surprise, man," and that was that. The band trades on a college radio-friendly indie-rock sensibility, with elements of everything from hip-hop to Americana to straight-up Mumford-y banjo jams. Their live show has received plenty of accolades from festivalgoers at places like Bonnaroo, Firefly, Shaky Knees and Hangout, so there's a chance you've caught some of their sunny vibes before.
7 p.m. Tuesday, Sept. 18 | The Beacham, 46 N. Orange Ave. | 407-246-1419 |
thebeacham.com
| $22.50-$89
Get our top picks for the best events in Orlando every Thursday morning. Sign up for our weekly Events newsletter.