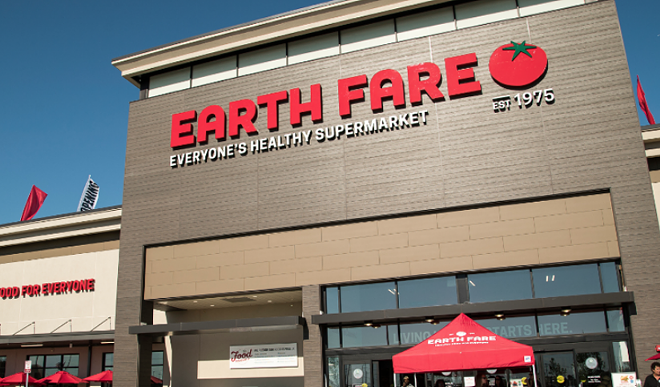 Photo via Earth Fare Nona Place / Facebook
Earth Fare, a supermarket that specializes in organic and "clean food," will open its first location in the Orlando area next week.
The new store will open on Saturday, Sept. 29, in Lake Nona at The Shoppes at Nona Place (13024 Narcoossee Road).
Earth Fare is known for its pledge to customers that none of its products include added hormones, antibiotics, high fructose corn syrup, artificial preservatives, or artificial colors and flavors.
Earth Fare also values "clean food security," or giving customers access to a healthier lifestyle by providing meals that are both healthy and affordable for families. They plan to sell these meals in their Heirloom Café and Juice Bar as well as the prepared foods section of the store.
So many restaurants, so little time. Find out the latest dining news every Friday morning with our weekly Food + Drink newsletter.