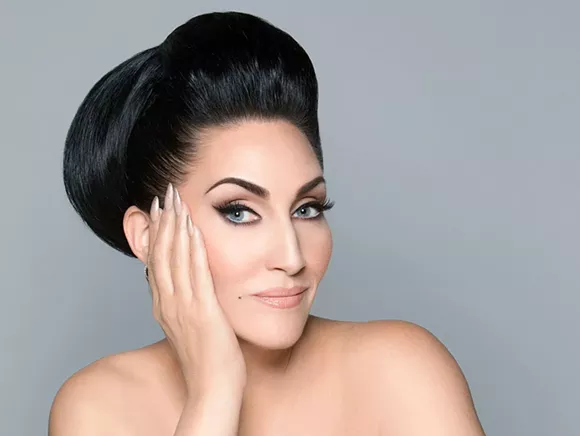 Photo via Come Out With Pride
Michelle Visage
RuPaul's Drag Race
judge and our favorite
Emmy-award winning
squirrel friend Michelle Visage will be a grand marshal at Orlando's
Come Out With Pride
parade next month.
Visage, who began her career in the late '80s with the female dance-pop group Seduction and now helps catapult drag queens into stardom, will be the talent grand marshal of the 14th annual parade this year. The event starts at 4 p.m. Saturday, Oct. 13 at Lake Eola Park.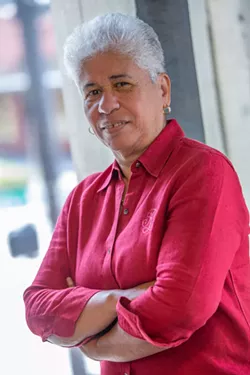 Nancy Rosado has also been selected as the community grand marshal of Come Out With Pride. Rosado, a former sergeant with the New York Police Department, was at the forefront of NYPD's mental health care response for first responders after the 9/11 terrorist attacks and currently works as a consultant at the University Central Florida's RESTORES program. She has also been heavily involved in helping families of the 49 victims killed in the 2016 mass shooting at the gay nightclub Pulse, as well as survivors and the LGBTQ Latinx community in general.
Rosado is the first Puerto Rican picked to be grand marshal for the parade. Organizers said grand marshals are selected by Come Out With Pride's board members based on their service to the LGBTQ community.
"We are truly honored to have activist Nancy Rosado and international star Michelle Visage as Come Out With Pride Grand Marshal," said Jeff Prystajko, board president of Come Out With Pride, in a statement. "Rosado's contributions to the expansion of LGBTQ+ and LatinX equality are unparalleled. Visage is an allied of the LGBTQ+ community who stands for equality for all."
Come Out With Pride is one of the final events of Pride Week in Orlando, which runs from Oct. 8 through Oct. 14.
Stay on top of Orlando news and views. Sign up for our weekly Headlines newsletter.