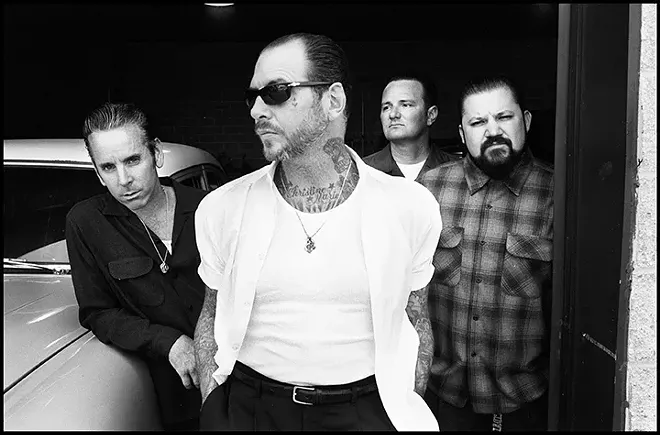 Mike Ness – the lead singer and only mainstay of veteran punk rock band Social Distortion – has positioned himself as something of a Southern Californian, punk-rock version of Bruce Springsteen. His songwriting leans heavily toward rockabilly- and country-infused paeans to common-man themes like drinkin', fightin' and the inevitable disappointments of life. But Ness is far more likely to inject his songs with a little romance than some smash-the-fash punk-rock politics. That's why it was something of a surprise when, in August of this year, Ness allegedly jumped into a Sacramento crowd and punched a fan in the face for giving him the middle finger after Ness gave a brief rant about Trump. The fan spoke to the press about it, giving the old "I paid to hear his music, not his politics" line. But punk – even at its most romantic, as in the case of Social Distortion – is always political, and rarely in support of oppressive movements. (And what right-wing punk there is out there sucks anyway.) So if you're thinking of wearing your MAGA hat to this show, maybe put in a mouthguard too.
with Justin Townes Earle, Valley Queen | 7 p.m. Thursday, Sept. 20 | House of Blues, 1490 Buena Vista Drive | 407-934-2583 |
hob.com
| $38.50-$84.75

Get our top picks for the best events in Orlando every Thursday morning. Sign up for our weekly Events newsletter.