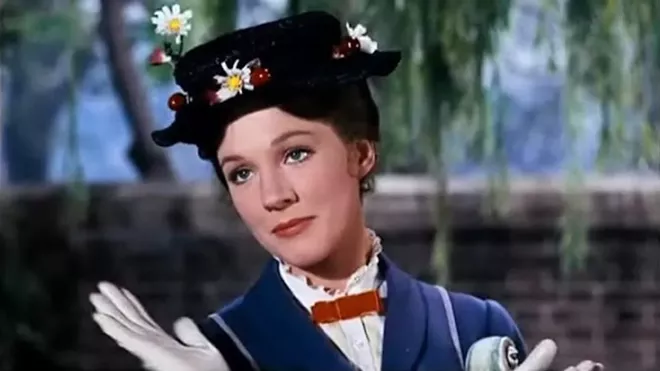 Back in 2016, when Walt Disney Parks and Resorts Chairman Bob Chapek announced Epcot would be going under
a multi-year transformation
to become "more Disney, timeless, relevant, [and] family friendly," there wasn't a lot of details on what exactly that would entail.
Since then, a new
Guardians of the Galaxy
indoor roller coaster, a trackless
Ratatouille
dark ride, an updated 360-degree Circle-Vision
film in China
, and a redo for Future World have all been announced. But there are still plenty of other yet to be announced projects that look to be in the works for the park.
Image via Gears | Twitter
The United Kingdom pavilion at Epcot
Over in the United Kingdom pavilion a
Mary Poppins
ride of some type has been rumored
since early last year
, when Disney began getting positive feedback about their upcoming sequel to the fifty-four-year-old film.
Since last year, there has been some
internal push and pull
about whether the money for this project, estimated to be around
$75 million
, should instead go to a
Coco overlay
of the boat ride in the Mexico pavilion.
Now it looks like Disney might be moving forward with both. Though still far from confirmed, the
Coco
overlay looks like it might be happening but with a smaller budget than before, with the few million
cut
from
Coco's
budget paying for a family-friendly spinner ride in the United Kingdom pavilion.
WDW News Today
, who is saying the new family spinner will likely replace the gazebo bandstand towards the back of the pavilion, allowing for Disney to keep the popular World Showplace events venue next door open. The exact theme of the
Mary Poppins
spinner is still unclear, but this ride would be very loosely themed to the films and wouldn't feature the much more extensive
Cherry Tree Lane pavilion expansion
that was previously rumored for this same area.
That rumor also called for an indoor dark ride themed to
Mary Poppins.
Instead, it looks like Disney will be focusing on improving their existing rides in the park while adding a much more simply ride to the U.K.
Exactly what type of spinner the new ride carnival style ride will be is still unclear. Speculation range from a Dumbo-style flying spinner, to a simple carousel based on the Jolly Holiday scene in the first film.
There's also no definite timeline on when the new Mary Poppins attraction will open, but it is believed it will be announced before or at the D23 event in late August of 2019.
If the ride is indeed a more off-the-shelf basic carnival style ride, it could feasibly open before the resort-wide 2021 50th Anniversary celebration, though Epcot's transformation is slated to last most of the 2020s with numerous additions opening well after 2021 event.
Stay on top of Orlando news and views. Sign up for our weekly Headlines newsletter.