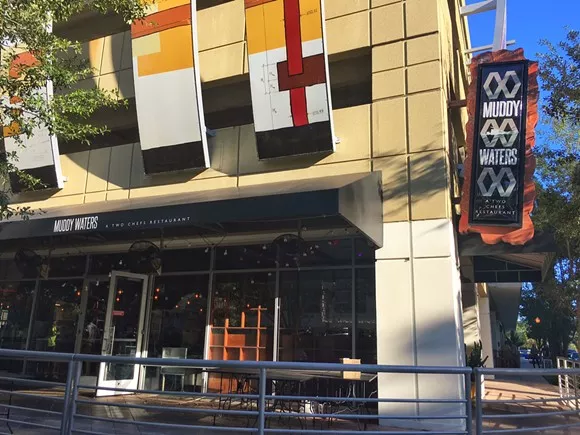 Photo via Beacon Hills Group
Thornton Park's Muddy Waters closed its doors this past Friday.
As first reported by local restaurant critic
Scott Joseph
, the space is set to be taken over by the owners of the Stubborn Mule on South Eola Drive, Brian Buttner and his business partner Jonathan Cononaco.
The pair intend to open a new concept called the Menagerie Eatery and Bar, and Buttner and told Joseph they plan to have a soft opening as early as next week.
Muddy Waters
opened
in June of last year, replacing Mucho Tequila and Tacos. The restaurant was a business venture between chefs Bernard Carmouche and Larry Sinibaldi from Two Chefs Seafood Bar and Todd Ulmer and Mark Angelo of the Beacon Hill Group.
So many restaurants, so little time. Find out the latest dining news every Friday morning with our weekly Food + Drink newsletter.