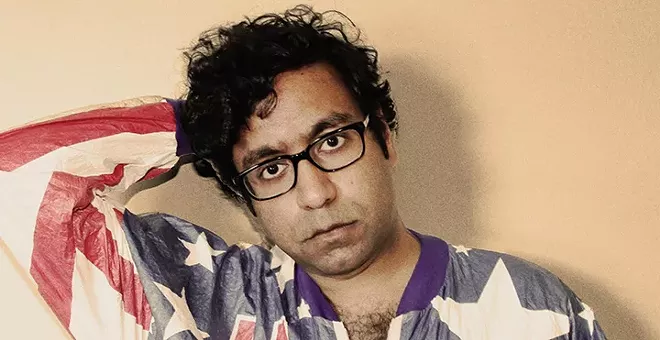 One of the most politically engaged comedians working today, Hari Kondabolu isn't just some yahoo with a mic and some jokes about Trump's hair. Kondabolu sports a master's degree in Human Rights from the London School of Economics, so he actually knows what he's talking about. His material dives into the political realm feet-first, taking on topics like racism, the rise in hate crimes and negative stereotypes of South Asians in pop culture. You may have heard him as a regular guest on NPR's "Wait Wait … Don't Tell Me" or his
Politically Reactive
podcast, but a performance in the Pugh Theater is sure to feel much more intimate.
7 & 9:30 p.m. Sunday, Oct. 7 | Alexis & Jim Pugh Theater, Dr. Phillips Center for the Performing Arts, 445 S. Magnolia Ave. | 844-513-2014 |
drphillipscenter.org
| $25
Get our top picks for the best events in Orlando every Thursday morning. Sign up for our weekly Events newsletter.