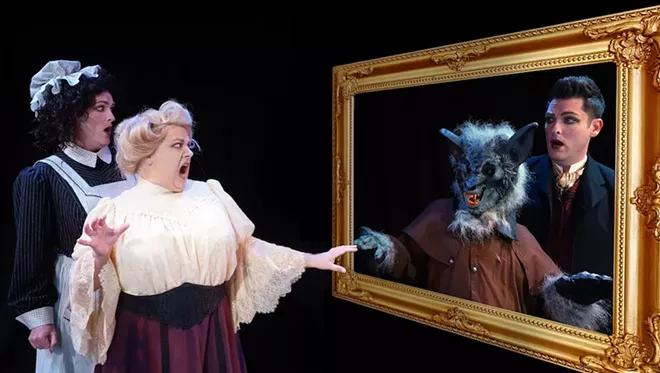 On the extremely slim chance that you saw Olivier Assayas'
'90s indie-rock masterpiece
, forget it – great movie, but that
Irma Vep
has nothing to do with this one. Charles Ludlam's "Comedic Penny Dreadful" was born in the rarefied high-camp atmosphere of 1984 off-off-Broadway, a truly distinguished pedigree indeed in the annals of camp.
Two chameleonic actors play eight roles (a lady, a lord, a butler, a housekeeper and other Gothic horror archetypes) amid an ambience of luxurious gloom, interrupted by werewolves, mummies and (anagram alert!) vampires. Expect feathers (only the finest marabou, dahling) to fly and wigs and accents to slip as Chris Crawford and Brad DePlanche quick-change costumes and roles in this madcap, mad-dash two-hander.
Friday, Oct. 12 , 7:30 p.m. | through Nov. 18 | Orlando Shakes, 812 E. Rollins St. | 407-447-1700 | orlandoshakes.org | $30-$55

Get our top picks for the best events in Orlando every Thursday morning. Sign up for our weekly Events newsletter.