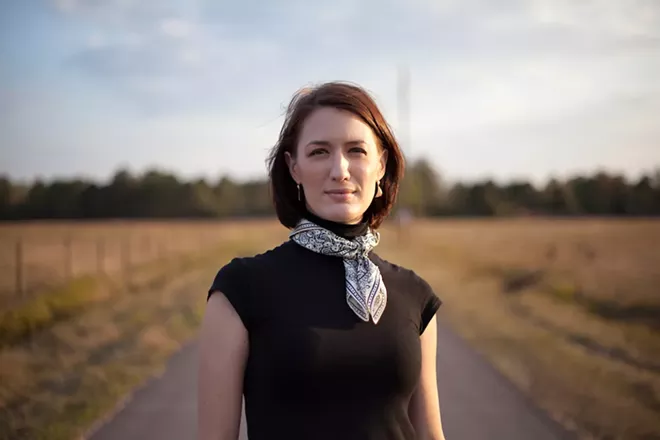 Photo by Ashley Inguanta
Orlando author Vanessa Blakeslee
It's been too long since we've heard from Vanessa Blakeslee, the UCF grad and local author. She's been stretching her wings, doing stints at various writers' residencies around the country, but now she's back to kick off the tour for her third book,
Perfect Conditions
, with a launch party and reading at the Imperial wine bar in Ivanhoe Village. It's a departure from her last book, but a return to her first collection – speculative stories, some set in Orlando, with an eerie vibe. Though Blakeslee's been working on the collection for a few years now, these stories zero in on the current zeitgeist with uncanny accuracy: "kind of an Atwood/PKDick mood," as she told us in an email, and that sounds just about exactly right to us, right now.
6-11 p.m. Thursday, Oct. 18 | The Imperial at Washburn Imports, 1800 N. Orange Ave. | free