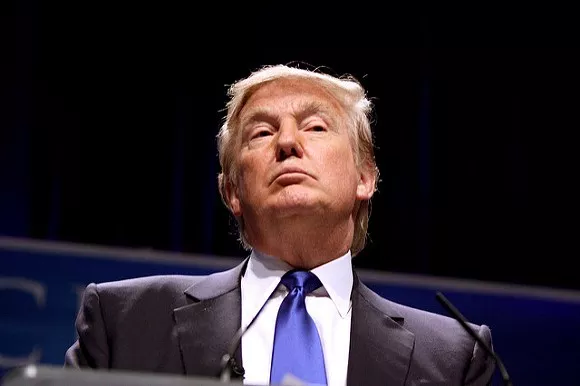 Photo via Gage Skidmore on Flickr
President Donald Trump is scheduled to appear at a rally next week in Southwest Florida, six days before the Nov. 6 general election.
Trump will appear at 7 p.m. Oct. 31 at Hertz Arena in Estero, outside Fort Myers, according to an announcement Wednesday from his campaign organization.
The announcement did not say whether Trump will appear with Florida candidates.
Trump held a rally in July in Tampa that boosted Republican gubernatorial candidate Ron DeSantis.
Meanwhile, Vice President Mike Pence will make a campaign appearance Thursday with DeSantis in Jacksonville.