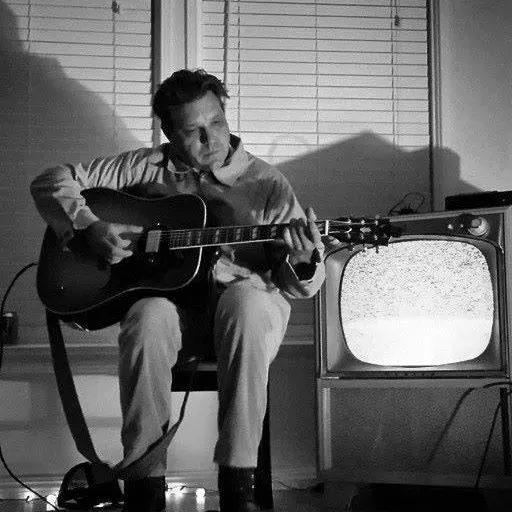 THIS LITTLE UNDERGROUND
David Dondero and Jordan Foley, Will's Pub, Oct. 24

Despite coming to national prominence in the mid 2000s as part of the very indie
Team Love Records
family,
David Dondero
is cut from an old cloth so enshrined in tradition that it's practically mythical. The acclaimed singer-songwriter from Minnesota upholds the great
American folk troubadour
heritage, and he does it with total authenticity and no pomp.
Bao Le-Huu
David Dondero at Will's Pub
Live, his songs are delivered simply and bare. But despite his gentle musical step, Dondero shoots it straight lyrically. When he gets confessional, it's with
unflinching candor
– no emo self-indulgence here. And when he gets sociopolitical, his musings can be point blank and as sharp as a lance. With direct citations to
Sandy Hook
and
Parkland,
he hits loaded current issues with enough blunt honesty to be an
honorary Guthrie.
Folk music hasn't been this woke in generations. Earlier this year, in fact, he headlined an Orlando event at this same venue to spark progressive political engagement, register voters and benefit equality champions
Organize Florida.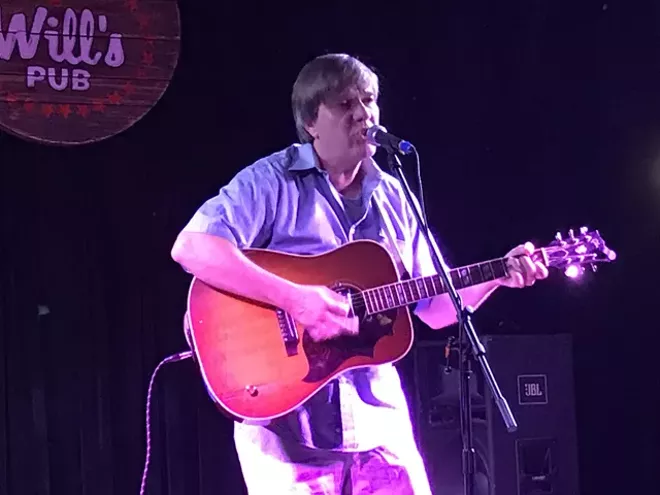 Bao Le-Huu
David Dondero at Will's Pub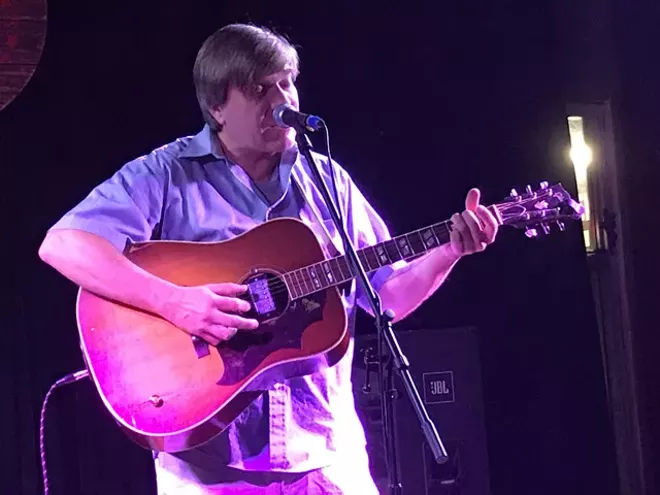 Bao Le-Huu
David Dondero at Will's Pub
More than just a basic performance, Dondero's shows are true engagements. Rather than the usual fourth wall dynamic, his words and manner beckon you into a shared space inhabited equally by both performer and audience as fellow humans trying to find our way through it all. When you see him live, you just know you're up close with an artist of real
honesty and integrity.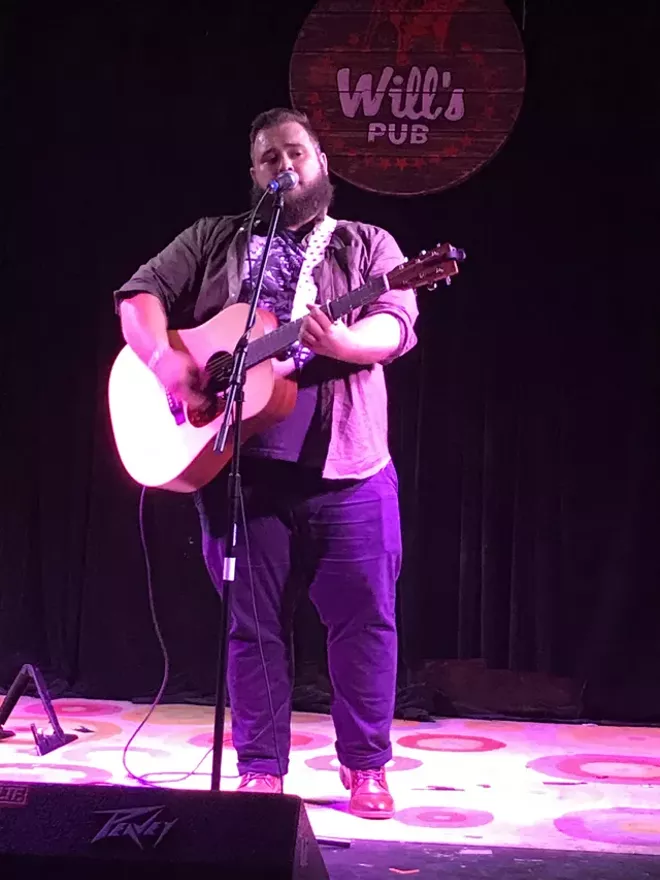 Bao Le-Huu
Jordan Foley at Will's Pub
Opening was local musician
Jordan Foley.
Skilled but not slick with a nice country edge, he's got a sound and voice that's effectively situated between a
little twang and a lot of soul.
Bao Le-Huu
Jordan Foley at Will's Pub
He doesn't try too hard because he doesn't need to. Confident in the pocket and the natural power of his expression, Foley's probably one of the more finished and articulated young examples to emerge in the local Americana scene lately. Besides, surely there's something more to a seemingly traditional roots artist who wears a
Darth Vader shirt
onstage and sings about
The Last Jedi
with zero irony but all the backroad heartbreak that the genre typically demands.
Bao Le-Huu
Jordan Foley at Will's Pub
Follow Bao on Twitter (@baolehuu)
Email Bao: baolehuu@orlandoweekly.com