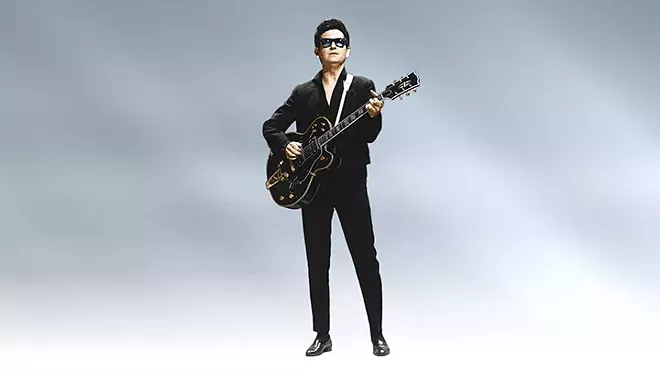 Photo via Dr. Phillips Center
Look, we all miss Roy Orbison. But think you can deal with a visit from his ghost? Cool, because this is going to feel eerily like that. In a weird collision of golden-era nostalgia and future-now technology, this stage production by L.A. company BASE Hologram is bringing the Big O back to life with state-of-the-art digital and laser capability. Currently touring a similar live simulation of late opera grande dame Maria Callas and working on an upcoming Amy Winehouse production, BASE is really developing this concert frontier. For this one, Orbison – or, rather, his three-dimensional projected likeness – will be backed by a full live orchestra to perform a 16-song greatest hits set. Deepfakes will be here to permanently scramble our reality soon enough anyway, so might as well enjoy an innocent one whose only intent is to regale us with the gorgeous yearning of that legendary voice.
8 p.m. | Walt Disney Theater, Dr. Phillips Center for the Performing Arts, 445 S. Magnolia Ave. | 844-513-2014 | drphillipscenter.org | $44-$74
Get our top picks for the best events in Orlando every Thursday morning. Sign up for our weekly Events newsletter.