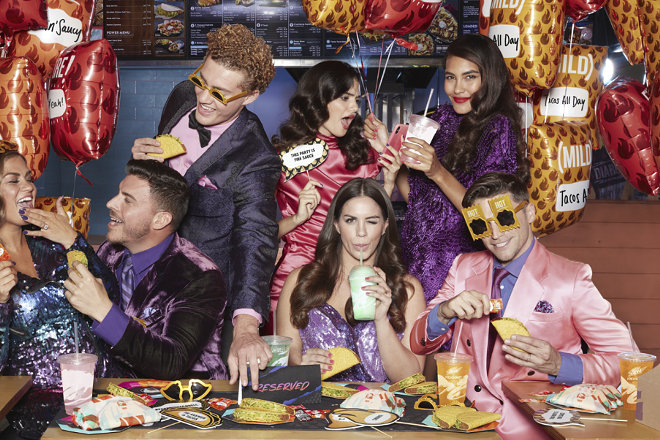 Looking for a way to think outside the bun for your next party?
From Nov. 24 until Dec. 22, select Taco Bells are offering a new pilot program called "PARTY by Taco Bell," which allows customers to reserve VIP seating for up to 10 guests for $25.
Each reservation comes with a Taco Bell decor kit, in one of two styles: black and gold or a '90s aesthetic. The kits come complete with table runners, plates and photo props.
And of course, those of you who like to "Live Más" can also order from the Taco Bell menu to cater the whole event.
As of now, the only store in Florida offering this package is the Taco Bell in Ocoee, located at 257 Fountains West Blvd. If you don't live anywhere near Ocoee, but still want one of these party kits, you can order one for $25.
Find all the participating locations
here
.
So many restaurants, so little time. Find out the latest dining news every Friday morning with our weekly Food + Drink newsletter.