The annual
Night of Destruction
is coming to the Orlando Speedworld next week, and you can bet your ass it'll have all the metal mayhem you've come to expect from an evening completely centered around smashing shit together, including lighting a guy on fire.
According to this very cool promo video, this year's event includes a demolition derby, schoolbus figure-eight racing, monster trucks, motorcycle stunts and of course, "the human fire walk," which is more than likely exactly what it sounds like.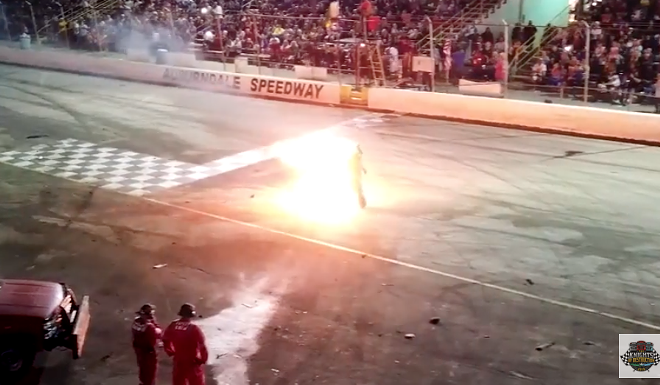 Screengrab via Crash Cast/YouTube
Oh hell yeeeeaaaah.
The Night of Destruction takes place Friday, Nov. 23, at 7 p.m. Tickets start at $25 for adults, and $10 for kids ages 3-11.
Stay on top of Orlando news and views. Sign up for our weekly Headlines newsletter.