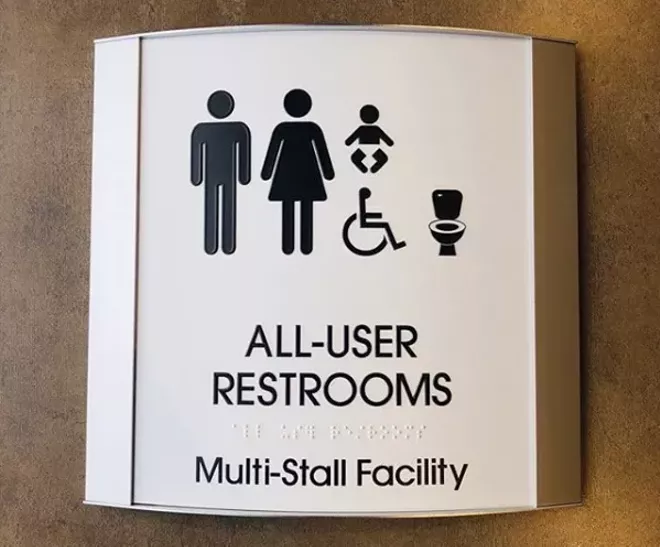 Orlando City Hall unveiled a new "multi-stall, all-user restroom" Thursday, making it the first of its kind in a Florida government building.
The new restroom is located next to the existing men's and women's restrooms at City Hall on the second floor. The "all-user" restrooms can be used by anyone, including transgender, genderqueer and gender non-conforming people; parents with children of a different gender; and people with disabilities whose caregivers may be of a different gender.
Back when the plan was first announced in August, Orlando Mayor Buddy Dyer said the all-user bathroom showed the city's commitment to equality and would "increase accessibility for transgender people and those with disabilities."
More than half of transgender adults avoided using a public restroom because they were "afraid of confrontations or other problems they might experience," according to a
2015 study
from the National Center for Transgender Equality.
Stay on top of Orlando news and views. Sign up for our weekly Headlines newsletter.