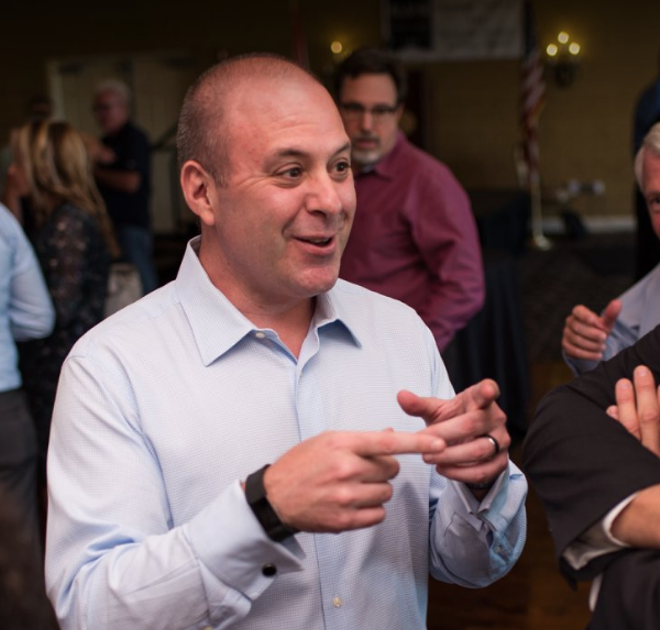 Photo via blaiseingoglia/Facebook
State Rep. Blaise Ingoglia said Tuesday that he will not seek another term as chairman of the Florida Republican Party.
"After much consideration, I have decided to not run for a third term as RPOF Chairman," Ingoglia said in a statement released by the party. "Many people dream of going out on top, and with the unprecedented and undeniable success the Republican Party of Florida has had over the past four years, this is my opportunity."
Ingoglia, a Republican lawmaker from Spring Hill in Hernando County, was first elected as the party chairman in 2015, beating out Gov. Rick Scott's favored candidate, Leslie Dougher, for the job.
Although the chairman's race created a schism between the governor and the party, Ingoglia led the GOP organization through the 2016 elections, which saw Donald Trump win Florida, and the 2018 elections, where the Republicans won a U.S. Senate seat, retained the governor's office and won two out of three state Cabinet races.
"It has been an incredible ride and an absolute honor to serve as chairman in the largest swing state in the nation, while leading and working alongside some of the hardest working people in politics, our grassroots," Ingoglia said.
Florida Republicans are scheduled to meet in early January to elect Ingoglia's successor.
The party chairmanship will play an important role as Florida will be again be a pivotal state when Trump seeks re-election in 2020.
Stay on top of Orlando news and views. Sign up for our weekly Headlines newsletter.