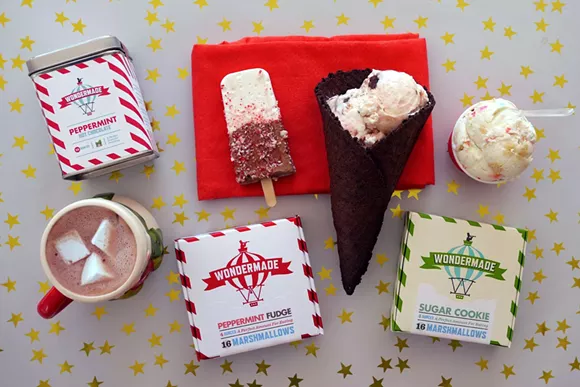 Photo via Wondermade/Facebook
Wondermade is coming to Orlando and they're bringing their specialty marshmallows and ice cream with them.
The popular Sanford shop is hosting a pop-up at the North Quarter Market beginning Saturday, Dec. 8, at 11 a.m. The stall will stay open through the holidays until 10 p.m. on Jan. 5.
The pop-up will feature boxes of their famous marshmallows, which you can pair with their line of hot chocolates, enjoy in s'more form or just eat on tehir own. Ice cream flavors include Cornbread, Sugar Cookie and Peppermint Fudge, as well as their famous Smoresicles.
The marketplace is home to a Credo coffee location and the Caro-Bama BBQ storefront.
So many restaurants, so little time. Find out the latest dining news every Friday morning with our weekly Food + Drink newsletter.