Florida will seek the death penalty for Zephen Xaver, a 21-year-old man accused of shooting and killing
five women
at a Sebring bank in January.
A Highlands County grand jury indicted Xaver on Friday with five first-degree murder charges in the deaths of Marisol López, Ana Piñon-Williams, Jessica Montague, Debra Cook and Cynthia Watson, says State Attorney Brian Haas, the top prosecutor for Hardee, Highlands and Polk Counties.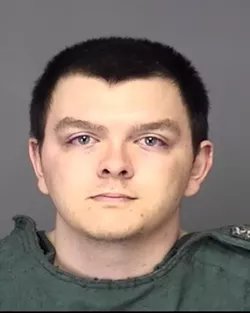 Law enforcement officials accuse
Xaver
of entering a SunTrust Bank in Sebring around 12:30 p.m. on Jan. 23. The armed suspect then executed the five women with shots to the back of the head and upper torso, according to an arrest affidavit.
After gunning down the women, Xaver then allegedly called 911 and told emergency dispatchers that he had shot up the bank and was armed with a handgun and bulletproof vest. After finding the bank's doors locked, Sebring Police attempted to negotiate with the suspect, but after about an hour, a SWAT team used an armored vehicle to breach the entrance and arrest Xaver.
"This indictment is an important early step in what will likely be a very long process in the criminal justice system," Haas says. "My prosecutors and I are committed to devoting all necessary resources to bring justice for the victims and their families."
Stay on top of Orlando news and views. Sign up for our weekly Headlines newsletter.