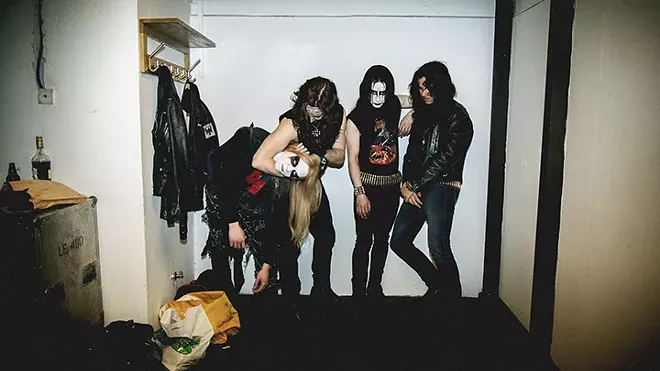 The story of Norwegian black metal bands Mayhem and Burzum is straight-up cuckoo bananas. So much so that there's a lot of skepticism over whether the new film by Jonas Åkerlund,
Lords of Chaos
, which focuses on the frenemyship of Mayhem guitarist Øystein "Euronymous" Aarseth and Burzum's Varg Vikernes, can do it justice. While Euronymous was instrumental in the development of the Satanic focus of Norway's nascent black metal, "keeping it real" ended up going terribly wrong, eventually leading to Vikernes stabbing Euronymous to death in 1993. Åkerlund brings some cred to the depiction of Scandinavian metalheads, as he was the original drummer for Bathory, an extremely influential Swedish metal band. But don't expect stars Rory Culkin and Emory Cohen to even attempt a Norwegian accent.
11:59 p.m. Friday-Saturday, Feb. 15-16 | Enzian Theater, 1300 S. Orlando Ave., Maitland | 407-629-0054 |
enzian.org
| $12
Get our top picks for the best events in Orlando every Thursday morning. Sign up for our weekly Events newsletter.