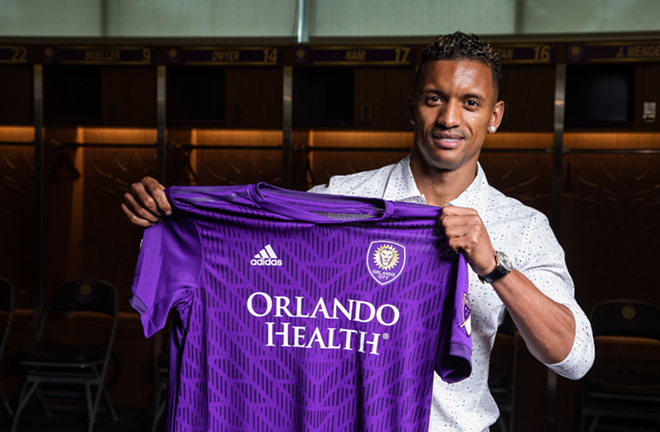 Orlando City Soccer Club inked a deal Monday with the Portuguese club Sporting Lisbon for a free transfer of four-time Premier League champion and UEFA Euros champion Luís Carlos Almeida da Cunha, better known as "Nani."
Nani will the join the MLS club on a three-year contract.
"This is an exciting day for our organization," says Luiz Muzzi, Orlando City SC's executive vice president of soccer operations. "Nani brings tremendous experience to our roster. He's a dynamic winger with quality abilities to move and cross the ball, impact games and lead the offensive play."
The 32-year-old Portugal international, who's played 112 times for his native country, joined Manchester United in 2007, where the club went on to win four Premier League titles and the Champions League in eight years.
Less than a month ago, he helped lead Sporting Lisbon to win the Portuguese league cup, the Taça da Liga.
"It is with a mixture of feelings that I leave the club of my heart," Nani writes in Portuguese on
Instagram
. "On the one hand, I'm excited to face another new challenge in my life, but on the other hands, I feel truly nostalgic about leaving a home that has given me so much."
He adds: "Sometimes life provides opportunities that are good for everyone. And this MLS tour is interesting for me and my family and very appealing to the club as well."
Stay on top of Orlando news and views. Sign up for our weekly Headlines newsletter.