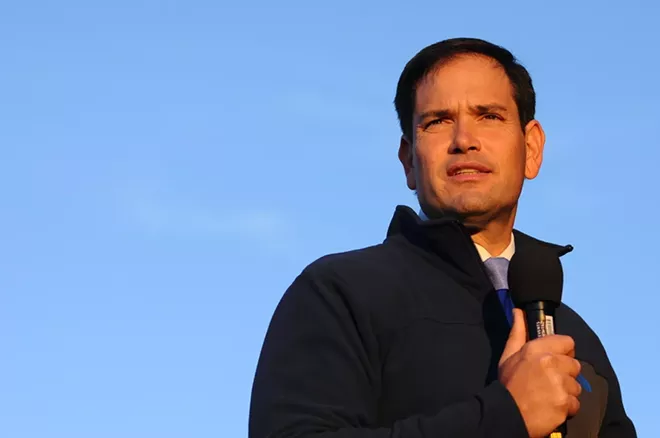 U.S. Sen. Marco Rubio still wants to make Daylight Saving Time permanent via a bill he reintroduced Wednesday.
It's called the "
Sunshine Protection Act
," and it would establish Daylight Saving Time year-round for the entire U.S. It's basically the same piece of legislation passed by Florida legislators last year, which was later signed by then-Gov. Rick Scott but still awaits the required congressional approval.
Rubio originally introduced the bill last March, arguing that nixing Daylight Saving Time would provide a boost for the economy.
He cited an increase in time for farmers' day-to-day work schedules, a reduction of traffic due to better visibility and extra time to enjoy the outdoors as some of the added benefits.
Critics, however, say it's a bad idea. They point out that permanent Daylight Saving Time would force students to walk to school and wait for school buses in the dark, which can be dangerous.
The U.S. has followed the Daylight Saving Time schedule since adopting the Uniform Time Act in 1966. Like Rubio, proponents said it would allow for better use of daylight hours.
Currently, only Hawaii and Arizona are the only two states exempt, both of which stay with standard time, minus the Navajo tribal lands in Arizona.
Regardless of Rubio's bill, you're going to lose an hour of sleep this week.
Stay on top of Orlando news and views. Sign up for our weekly Headlines newsletter.