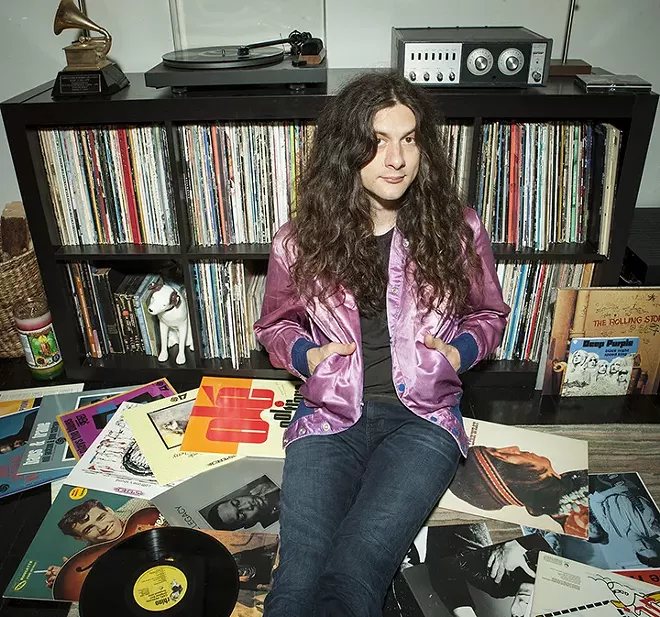 In the "KV Crimes" music video, Kurt Vile lolls around Philadelphia in a homemade palanquin, plastic crown perched just so on those unmistakable waist-grazing locks. He's the king of Philly – and a definite contender for World's Chillest Guy. Vile's songs stretch toward the existential, loaded with ramblin' stretches of capital-J Jam, but as in his heroes' best work ("How many times do I have to say Neil Young?"), there's always an everyman punchline or two to keep things firmly grounded in the day-to-day. Vile's rolled through Orlando proper twice before, but this appearance marks his debut on the Beacham stage. The only difference? Now he's a radio star. 2015 saw "Pretty Pimpin'" become a bona fide No. 1. And since: "Lotta Sea Lice" and extensive touring with Courtney Barnett;
Bottle It In
, arguably Vile's best album this side of 2011's
Smoke Ring for My Halo
. Expect no spectacle, just a double-header of craft and charisma. Vile warned us: He's gonna take a bite out of the world, sticky Orange (County) juice stains on his Planet Fitness T-shirt.
with the Sadies | 7 p.m. Tuesday, March 12 | The Beacham, 46 N. Orange Ave. | 407-246-1419 |
thebeacham.com
| $25-$27.50
Get our top picks for the best events in Orlando every Thursday morning. Sign up for our weekly Events newsletter.