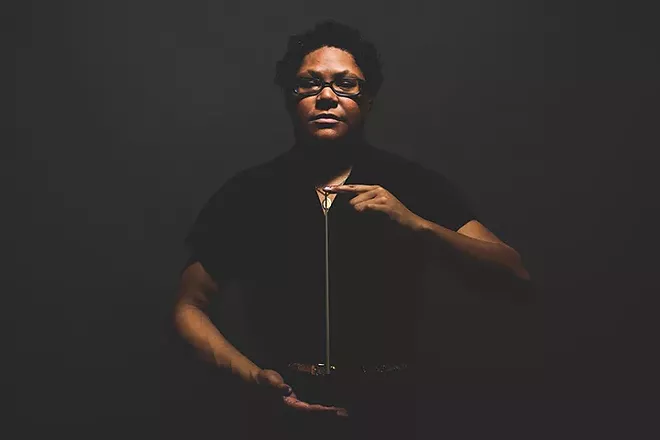 Jake and Katie Ford Photography
Elizabeth A. Baker
Over the last two or three years Elizabeth Baker has performed in Orlando roughly six times, and no two sets have been the same. She's largely put aside the toy piano, switched between her arsenal of instruments, collaborated with a handful of different worthies, worn some amazing costumes and increasingly incorporated body movement and dance into her performances (developing her physical performance chops in fast-forward). So it makes perfect sense that this return engagement features a collaborative performance between Baker and local troupe Voci Dance (who absolutely dazzled with their interpretation of Ken Nordine's abstract "Paint Chips" in 2016). The evening's brief is "interdisciplinary structured improvisation work for dance and sound," so be prepared for these performers to put themselves through their paces.
7 p.m. Monday, March 18 | CityArts Factory, 39 S. Magnolia Ave. | 407-648-7060 |
orlandoslice.com
| contact organizers for prices
Get our top picks for the best events in Orlando every Thursday morning. Sign up for our weekly Events newsletter.