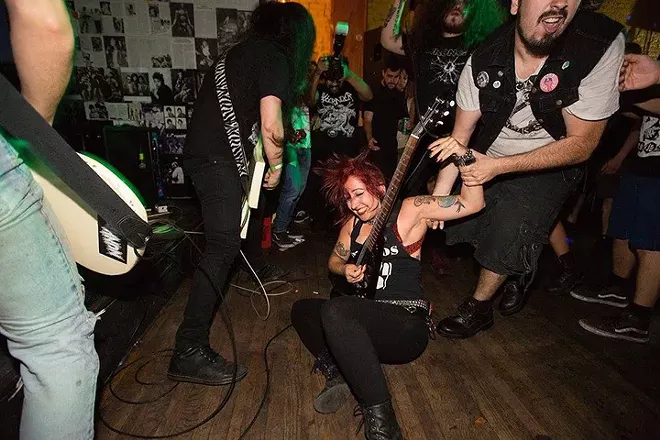 Miami filth-punk masterminds Nunhex have carved a musical and literal (Uncle Lou's roof never stood a chance) path of destruction through the City Beautiful on their increasingly rare forays northward. And this time around everything's bigger; the venue is Will's and the powerhouse support acts – heavy local contenders the Nightmare, new motorheads Karborätor and (wow) Philly's Fuckin' Lovers, a newish project boasting members of Gainesville's untouchable Allergy. It's a night of eyes-wide-open d-beat and beyond that will certainly liven up an otherwise sleepy Sunday night. Skip church.
with the Nightmare, Fuckin' Lovers, and Karborätor | 9 p.m. Sunday, March 24 | Will's Pub, 1042 N. Mills Ave. |
willspub.org
| $10
Get our top picks for the best events in Orlando every Thursday morning. Sign up for our weekly Events newsletter.