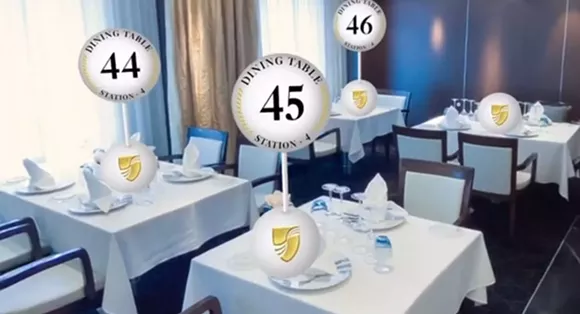 Photo via Pixvana
Pixvana's new TableVision VR program for Seabourn
With a
new
cruise
line
seemingly being announced
every month
, cruise lines are looking at staff training as one of the ways to ensure smooth sailings for all guests. But one cruise line is taking a different approach – ultra-luxury cruise line
Seabourn
is embracing virtual reality to train staff before they even set foot on a ship.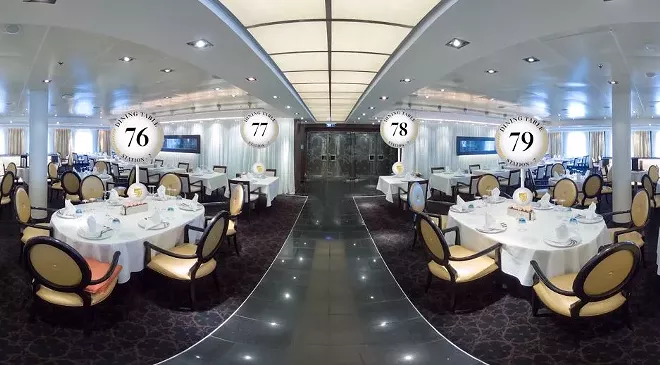 Photo via Pixvana
Pixvana's new TableVision VR program for Seabourn
The 105-
table
, 12-serving station dining room found on Seabourn's newest ships can be daunting for even the most experienced wait staff, but the new Oculus Rift-based training program allows the wait staff to become familiar with the dining room before ever setting foot onto the ships.
Partnering with Seattle-based
Pixvana
, who is known for their VR modules used to help children cope with anxiety and depression and other corporate training modules, Seabourn's new training system, "TableVision," allows for the program to remain in high-resolution while being downloaded and then used on-line or off-line on any Oculus Go headset. This means, unlike the large-scale training centers that other firms, Seabourn can provide personalized training to any employee, anywhere in the world.
Speaking on how these VR training systems can revolutionize employee training systems Rachel Lanham, chief operating officer of Pixvana, explains in a
press release
, "By creating tailored VR training experiences that leverage the VR superpowers – presence, empathy
and
immersion – we can maximize workforce engagement and retention. We believe there's huge potential for immersive learning in the corporate world and Seabourn's dedication to unparalleled service puts them at the forefront of innovative training in the cruise industry."
This new training system also means the staff can be trained while the dining room is unavailable. The release says:
"A major hurdle to staff training is the fact that the ship is almost always in full operation, with the dining room perpetually occupied with either customers or the cleaning crew," said Rocky Sudlesky, the Seabourn Fleet Learning and Development Lead Specialist. "Finding a window of time to manually train new employees was both cumbersome and inefficient. Instead, we turned to the pros at Pixvana who handled everything from creative design to post-production and headset implementation. The end result is a completely tailored training experience that not only saves Seabourn Learning and Development time and money, but also provides staff with a more engaging, efficient, and accessible opportunity to learn."
TableVision is only the start of Seabourn's VR training systems. Once the dining room system is fully rolled out, the Learning and Development office will be working with Pixvana to create even more VR training systems.

Photo via Pixvana
Seabourn's newest ship, Ovation.

Get our top picks for the best events in Orlando every Thursday morning. Sign up for our weekly
Events newsletter.