Photo courtesy Nomadic VR
Despite weakening television ratings for
The Walking Dead
, our cultural obsession with the undead appears to be unabated because Nomadic has just announced that a new, even scarier, zombie-shooting experience is about to debut at their flagship virtual reality facility in Pointe Orlando.
Nomadic opened their
first-ever virtual reality location
on Orlando's International Drive last year, and
we tried out their debut game, "Arizona Sunshine: Contagion Z" during the last IAAPA convention
. Now, the company has released details about "Arizona Sunshine: Rampage," a location-based free-roam follow-up to "Contagion Z" that is also inspired by
Vertigo Games' original Arizona Sunshine VR game
, which will become available later this spring.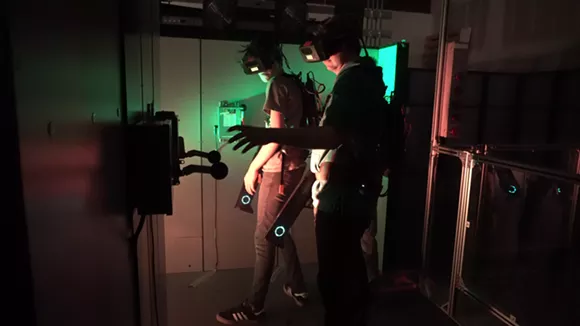 Photo courtesy Nomadic VR
This spinoff sees players reentering the zombie-ridden facility they fled in the last installment, this time equipped with virtual flashlights for exploring the "darker, grittier, and more intense" environment. "Rampage" ratchets up the replayability with a new "score chaser" feature that lets players compete to kill the most contaminated corpses.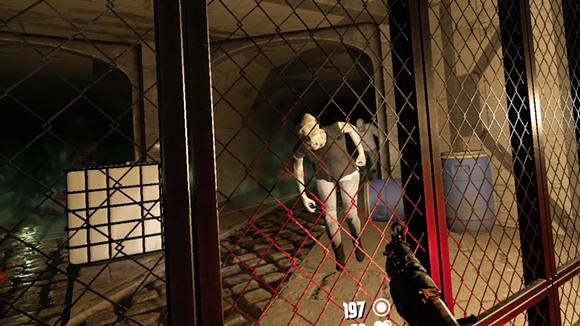 Photo courtesy Nomadic VR
Another innovation added to the Arizona Sunshine installment will be "virtual goods," which allow players to pay an extra fee to upgrade their in-game equipment. This includes military, tactical and vintage-style weapon packages that look and feel different (thanks to customized haptic effects) from the standard loadout. Paid upgrades and customizations are common in console and computer games, but this appears to be the first time such a system has been implemented for location-based VR.
Tickets for Nomadic's original Arizona Sunshine game cost $25, but currently you can beta-test the new sequel for only $20. For more information or to book a time slot, watch this trailer and visit
blurtheline.com
.
Stay on top of Orlando news and views. Sign up for our weekly Headlines newsletter.