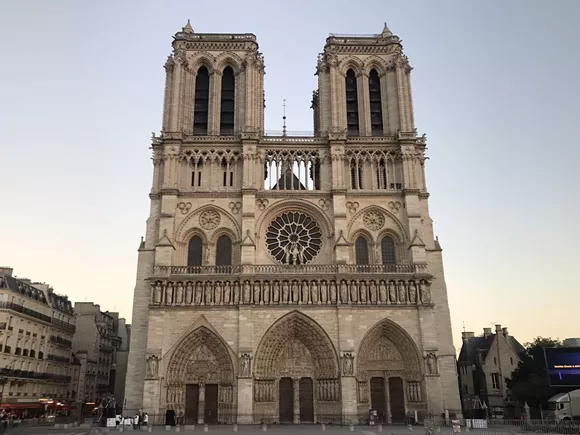 Disney will contribute
$5 million
to the cause of rebuilding Notre Dame Cathedral in Paris, the company
announced
Wednesday.
The more than 850-year-old church caught fire Monday, and much of the historical landmark was destroyed.
"Notre Dame is a beacon of hope and beauty that has defined the heart of Paris and the soul of France for centuries, inspiring awe and reverence for its art and architecture and for its enduring place in human history," says Disney chairman and CEO Bob Iger in a statement. "The Walt Disney Company stands with our friends and neighbors in the community, offering heartfelt support as well as a $5 million donation for the restoration of this irreplaceable masterpiece.
In a televised address to the people of France following the fire, French President Emmanuel Macron vowed to rebuild the cathedral "even more beautiful" within the next five years.
Stay on top of Orlando news and views. Sign up for our weekly Headlines newsletter.