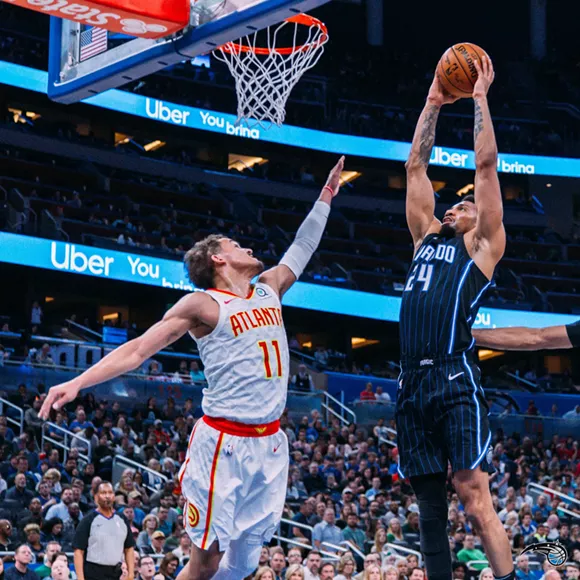 Florida Gov. Ron DeSantis is apparently a basketball fan, as he's preparing to attend the Orlando Magic's playoff game tonight, the governor's office announced.
After a seven-year postseason drought, the Magic will face off against the Toronto Raptors tonight in Game 3 of the NBA Playoffs' opening round. DeSantis will be visiting with the Magic before the Friday game.
Tonight's game is also the first home game in the best-of-seven series, as the Magic have won nine consecutive games at the Amway Center, dating back to a Feb. 28. victory over the Golden State Warriors.
The Magic and Raptors are currently tied at 1-1.
Amway Center gates open at 5:30 p.m. The game starts at 7 p.m.
Stay on top of Orlando news and views. Sign up for our weekly Headlines newsletter.