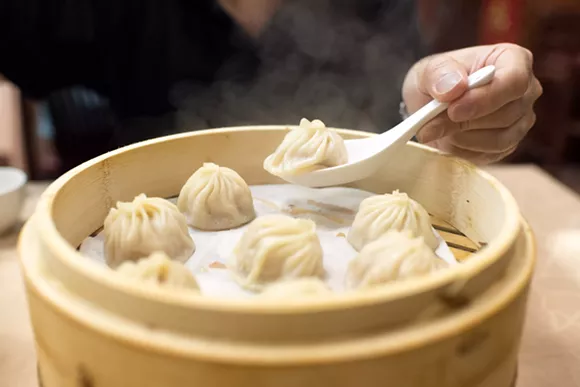 Following the revelation earlier this week that
Chuan Lu Garden
is now serving soup dumplings,
Hawkers Asian Street Fare in Windermere
announced today that they'll start serving a special "Brunch in the Grove" menu starting the weekend of May 4 and 5.
The full menu has yet to be released, but here are some goodies you can expect:
"Street-inspired" mimosas
Asian-inspired Benedicts
Hong Kong waffles
Soup dumplings (teased at March's Beard in Baldwin event) and,
the Instagram darling: Japanese soufflé pancakes
If you haven't seen these fluffy, wobbly delights yet, 1) what rock have you been living under?, and 2) check them out
here
.
We're waiting on confirmation as to whether brunch service will be rolled out to other Hawkers locations later on, so stay tuned. Windermere's Hawkers is at 9100 Conroy Windermere Road, and you can give them a call to schedule your reservation at 407-583-6334.
So many restaurants, so little time. Find out the latest dining news every Friday morning with our weekly Food + Drink newsletter.