Pizza Bruno's counter-service operation inside Orange County Brewers on Orange Avenue downtown is closing after a six-month run.
Owner Bruno Zacchini opened the outpost of his
uber-popular Curry Ford Road pizza joint
inside the downtown brewery last November, replacing Red Claw Lobster Rolls & Pizza as the primary food vendor which replaced the Orlando Pizza & Wing Co. before it.
Zacchini says the decision was made based on a trend of decline after Pizza Bruno's second month in business at the brewery.
"It's the reality of doing business downtown, which is tough," Zacchini says, "and the financial pressure of maintaining it wasn't worth the continued effort."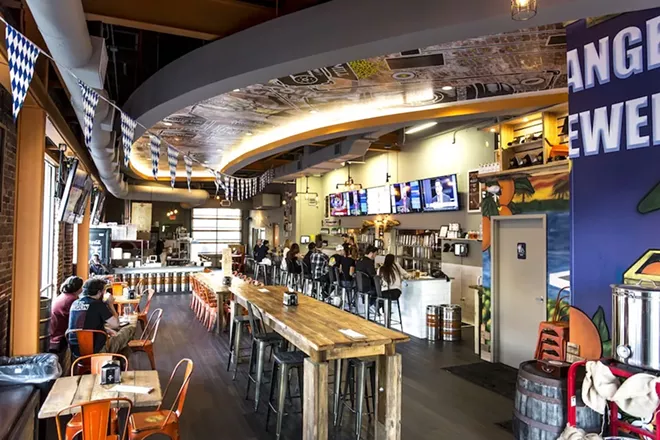 No word yet on who'll be the new food vendor once Pizza Bruno vacates the space on April 30, but we've reached out to
Orange County Brewers
for comment.
In the meantime, Zacchini is focusing all energies on expanding Pizza Bruno on Curry Ford Road (he's adding an outdoor patio this summer), opening
Slice by Pizza Bruno
in Mills 50 this June, and opening
Bagel Bruno one month later in College Park
.
So many restaurants, so little time. Find out the latest dining news every Friday morning with our weekly Food + Drink newsletter.